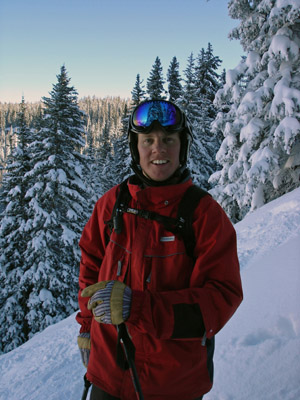 Blog Tools
Comments
PermaLink
Beaver Creek gets going for the season under sunny skies; snow possible by weekend
By Reid Griebling
November 25, 2009 — It's opening day at The Beav today (Nov. 25), and we can expect clear skies and warm temps.

More of the same is in store for the remainder of the week as high pressure will dominate the mountains.

We have a shot at snow over the holiday weekend, but nothing that looks too impressive.

Our biggest storm of the season could show up around Dec. 4-5, just in time for the Birds of Prey World Cup races. And if history is any indicator, this storm could be the one to get our ski season going. Keep your fingers crossed.

In the meantime, head up to Beaver Creek today and enjoy the skiing and the chocolate chip cookies. Or head up to Vail, open since Friday, where the Vista Bahn cranks up Thursday along with top-to-bottom skiing from the Eagle Bahn Gondola.

Happy Thanksgiving.

3 Comments on "Beaver Creek gets going for the season under sunny skies; snow possible by weekend"