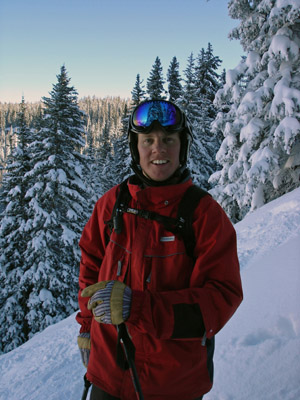 Blog Tools
Comments
PermaLink
Massive storm snubs Vail with moderate snow, leaves wicked cold in its wake
By Reid Griebling
December 9, 2009 — Cold, cold, cold.

Frigid temps will be the norm for the next three days as a strong storm rolled through Colorado earlier in the week (Dec. 6-8) and dumped most of the snow in southwest Colorado.

The northern and central mountains were snubbed as Wolf Creek won out with 34 inches in a 24-hour period. Vail and the Beav' gathered only moderate totals of 6 and 7 inches.

But the outlook looks good for the weekend as another storm moves in from the Pacific. For now, though, we reap what big storms sow, and that usually means cold temps and windy weather.

Partly sunny skies and on-mountain temps in the single digits can be expected with wind chills well below zero until the weekend.

It's Vail's first big-event weekend as Vail Snow Daze heats up an already freezing ski town.

Layer up and don't be afraid to take frequent breaks.

Here's another fun link: http://www.nws.noaa.gov/om/windchill/

Enjoy!





Comment on "Massive storm snubs Vail with moderate snow, leaves wicked cold in its wake" using the form below