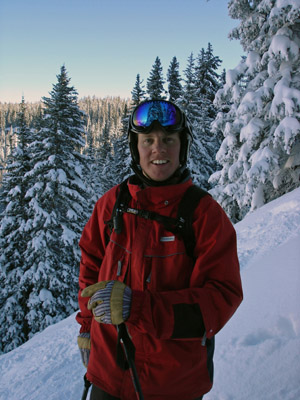 Blog Tools
Comments
PermaLink
Prospects of weekend snow looking iffy; let's hear it for industrial cloud seeding
By Reid Griebling
December 16, 2009 — High clouds and cold temps will bring us into the weekend as strong inversion over the valleys has dropped early morning temps into the single digits.

In fact, American Gypsum, a wallboard plant in Gypsum, created its own cloud today as production seems to be heating up.

A weak disturbance will pass over Wyoming this evening (Dec. 16), with little moisture and a poor trajectory for Colorado. However, small squalls like this have been known to exceed expectations in the past, so don't be shocked to wake up to a 1-3 inches of very light snow.

Expect on-mountain highs in the low 20s with valley floors being colder during the morning hours. Overnight lows will be in the teens and single digits, as snow making is still in full effect in many areas of Vail and Beaver Creek.

Light winds from the west-northwest can be expected until early next week as the pattern looks active to our northwest. For now, let's hope that American Gypsum can pump silver iodide aerosols into the clouds and jump-start our holiday season.

Enjoy!

Comment on "Prospects of weekend snow looking iffy; let's hear it for industrial cloud seeding" using the form below