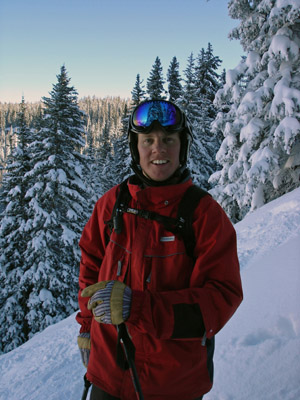 Blog Tools
Comments
PermaLink
Another classic El Niņo storm will largely miss the Vail Valley this week
By Reid Griebling
December 21, 2009 — Holiday week is here and we welcome our guests from out of town.

For those of you here from the East Coast, where's the snow? As cities on the eastern seaboard dig out from feet of snow, here in Colorado we sit, waiting, watching the skies for any sign of the white stuff.

And for those of us in the central and northern Rockies, we'll still be waiting.

A strong storm system will move inland during the day today (Monday, Dec. 21), carving out a deep trough from Idaho to Arizona. Fitting that this storm hits during the holiday week as this looks to be a typical El Niņo (The Child) storm.

I expect this storm to move through the Four Corners area by Tuesday and dip south across New Mexico. Looks like areas in the San Juans will get the most snow as up-sloping winds will give the Front Range and Summit County resorts a good shot of snow also.

For us in the Gore and Park Ranges, we may just see light totals (2-5 inches) as this storm trajectory does not favor our areas.

Temps will remain mild as warm air will precede the oncoming storm. Expect on-mountain highs in the 20s and overnight lows in the teens.

Winds will increase from the southwest (10-20 mph,) with ridge top gusts in the 30-mph range.

For now, we'll just keep waiting, watching, and hoping, that some day we may get some much needed snow.

Enjoy!

Comment on "Another classic El Niņo storm will largely miss the Vail Valley this week" using the form below