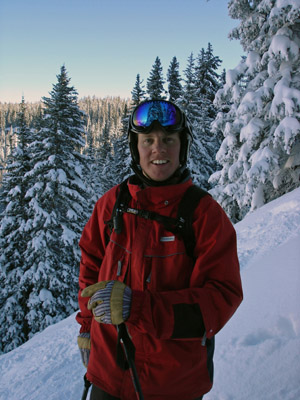 Blog Tools
Comments
PermaLink
White Christmas brings surprising blast of snow, super-cold temps for the Vail Valley
Next system expected by the end of next week, but don't look for big snow totals
By Reid Griebling
December 24, 2009 — Christmas Eve and more snow on the ground than many forecasters expected (myself included) as another cut-off low swept around the Western Slope and left many resorts with only light totals.

The Vail Valley has another shot at snow late next week (Dec.30-31), but again, only light totals are expected.

We do have our white Christmas, and with the passing of this storm, high pressure will dominate out of the northwest with record-breaking low temps expected for the weekend.

Arctic air will move into our area today (Dec. 24) and remain for the next 72 hours. Expect on-mountain highs only in the single digits Christmas Day, as light winds from the northwest will bring wind chill temps well below zero.

Overnight lows will be well below zero for the weekend, giving us great weather for snow-making.

For now, it looks like the Front Side of Vail will be the only terrain open, so please take precautions as busy slopes can turn dangerous for those not paying attention.

And with the extreme cold temps, please layer up, cover exposed skin and take frequent breaks between runs to warm the body, especially for the little ones.

And for those of you who won't brave the cold, remember that Vail and Beaver Creek are home to some of the best shopping and restaurants this country has to offer.

Happy holidays and ... enjoy!



Comment on "White Christmas brings surprising blast of snow, super-cold temps for the Vail Valley" using the form below