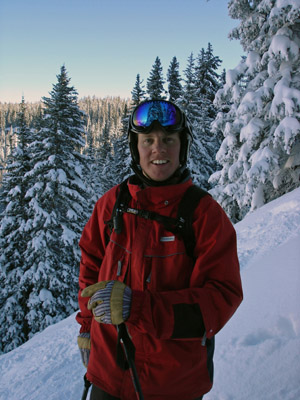 Blog Tools
Comments
PermaLink
More snow on the way for Vail for Thursday, with warmer temps for weekend, another storm next week
By Reid Griebling
January 6, 2010 — The year 2010 has started off with a bang, as Vail and the Beav' received much-needed snow during the first weekend of the new year.

Low, dark clouds will stream in from the northwest as a cold front moves into our area by nightfall Wednesday, Jan. 6. Moisture and wind have arrived down-valley, and now we wait for the energy.

Expect snow to start falling when the sun sets as dew points are relatively low. Temps will fall dramatically as this front moves through, bringing Arctic air from Canada.

Thursday Jan. 7, should be another good day to ski as we can expect anywhere from 4 to 7 inches overnight. Temps will be similar to those in mid-December, with on-mountain highs in the single digits and windchill values well below zero.

Perfect skiing weather for our own Dave O., as the snow should be light, fluffy, and cold. The storm will head east during the morning Thursday, with clearing skies to follow.

A warming trend is expected over the weekend of Jan. 9-10, as high pressure settles in from the west and leaves Utah and Colorado under sunny blue skies.

We may see another "clipper" from our north early next week, with the jet stream changing to a more westerly flow by mid month.

For now, enjoy the silence after the busy holiday as M.L.K. weekend is on the horizon. Enjoy!

Comment on "More snow on the way for Vail for Thursday, with warmer temps for weekend, another storm next week" using the form below