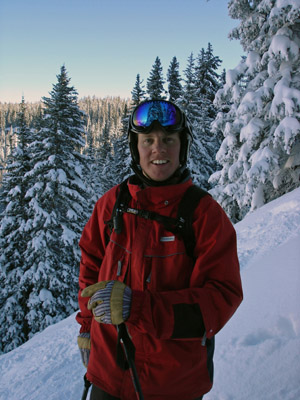 Blog Tools
Comments
PermaLink
Another small shot of snow likely Wednesday into Thursday, with better storm pattern for February
By Reid Griebling
January 12, 2010 — Another cold, sunny day in Colorado. And as snow-riders tire of long groomers and sketchy tree runs, the future holds good news.

Another shot of snow for Vail and Beaver Creek Wednesday, Jan.13, into Thursday, Jan. 14. Most of the snow should fall overnight Wednesday as a split jet stream will pull apart an already weak storm.

Expect anywhere from 3 to 6 inches by Thursday morning with a few flurries throughout the day on Thursday. Not much for totals, but at least it will be something soft underfoot.

Temps will remain January-like as on-mountain highs will be in the teens and 20s with lows in the single digits overnight.

The long range forecast looks promising as this has been a typical El Nino pattern for much of the season so far (two jet streams and dominating high pressure).

The jet stream will begin to shift to a more west-east pattern by late month as we should see more potent Pacific storms move through.

These storms will favor Southwest Colorado for the most part, although some will be fed by the Pineapple Express by February, giving the northern and central mountains a good shot at some deep powder days. Perfect timing for kid number two to show up.

For now, be patient, enjoy the 300 days of sunshine Colorado has to offer, and PLEASE BE SAFE IF TRAVELING IN THE BACK-COUNTRY!

Comment on "Another small shot of snow likely Wednesday into Thursday, with better storm pattern for February " using the form below