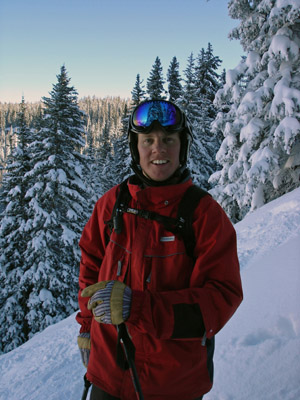 Blog Tools
Comments
PermaLink
Even in low-snow year, dominated by sunshine, avalanche danger a Vail Valley constant
By Reid Griebling
January 15, 2010 — A somber start to the holiday weekend as news of Vail's first avalanche related death hit Thursday.

Although not technically on Vail Mountain, the 19-year-old snow rider found dead in avalanche debris accessed the back-country area just west of Belle's Camp in Blue Sky Basin.

Another slide was reported last week in Mushroom Bowl, a back-country area just north of China Bowl, with no injuries reported.

Tragic, yet not surprising as powder hounds have been champing at the bit since, well, November. And the back-country allure gets ever stronger as sunny skies and dry conditions have dominated the Rockies for two weeks.

With the Martin Luther King holiday weekend upon us, some of you may have hut trips planned in our wilderness areas. Please use extreme caution and judgment while traveling to and from your destinations.

You can contact the Colorado Avalanche Information Center for information and forecasts. As for now, this weekend should be pleasant, with lots of sunshine and warm temps.

Expect on-mountain temps in the 20s and 30s during the day, with overnight lows in the teens. Light winds and dry skies should have you thinking "Sunshine on my Shoulder" by the late, great John Denver as a big change is in store for the next pay period.

For now, enjoy the holiday we respectfully refer to as M.i.L.K. weekend. Enjoy!


Comment on "Even in low-snow year, dominated by sunshine, avalanche danger a Vail Valley constant" using the form below