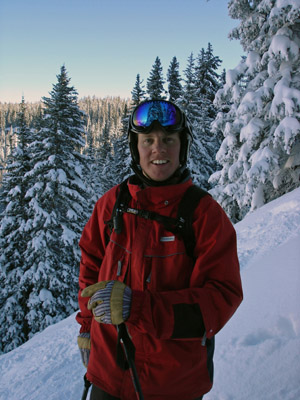 Blog Tools
Comments
PermaLink
Vail Valley finally eyeing a powdery weekend, with storms stacked up in Pacific
By Reid Griebling
January 21, 2010 — A plethora of potent, powdery storms is on the horizon for Colorado as our best shot of deep snow begins to fall Thursday night, Jan. 21, and last well into Saturday, Jan. 23. And more storms are lined up in the far Pacific.

Finally, after almost three weeks of dry weather, the Vail Valley saw measurable snow fall earlier in the week (officially 5 new Wednesday morning) and another chance awaits.

Expect windy and cold weather to arrive late tonight as a strong low pushes into the Four Corners area. The San Juan Mountains will be measuring snow in feet, and the central and northern Rockies should see some moderate totals by the weekend.

Temps will be warm prior to the storm, cooling off by Friday night. Expect on-mountain temps in the mid teens with gusty winds possible as the storm pushes northeast.

Storm totals should range in the 6-12 inch range, with higher totals on northwest-facing aspects. But really, who cares?

We're gonna see some much needed precipitation fall in the Valley, just in time the the annual Talons Challenge, hosted by Beaver Creek on Saturday.

Wherever you ski this week or weekend, please remember what lies beneath. We need at least another 2 feet before hazards become covered. Otherwise, bundle up and have fun.

Enjoy!




Comment on "Vail Valley finally eyeing a powdery weekend, with storms stacked up in Pacific" using the form below