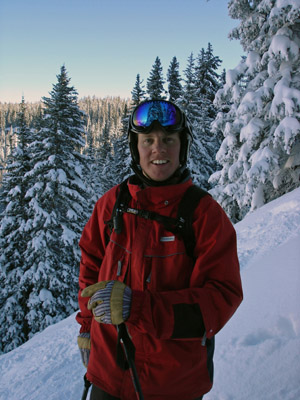 Blog Tools
Comments
PermaLink
Cloudy skies will stay with a little daily snow possible
By Reid Griebling
February 13, 2010 — Another holiday weekend is upon us and still very little in the way of active weather. We do have a chance for snow every day until Tuesday Feb. 16, but with limited moisture and energy, don't expect any "powder".

Already cloudy skies will stay through Sunday Feb. 14 as isolated showers will drop small amounts of snow in the Vail Valley. Winds will increase out of the northwest as high pressure still dominates over the Four Corners. Expect winds in the 15-20 mph range with gusts into the 30 mph range over the ridge tops. Temps will still remain seasonal as on mountain highs in the 20's and low 30's can be expected with overnight lows in the teens.

Sunday Feb. 14 looks like the best chance of good snow as the strongest portion of energy will move through our area Saturday night. Expect morning totals on Sunday in the 3-6 inch range at both Vail and Beaver Creek.

Our next shot of big snow is in the distant future as the split jet stream is still wreaking havoc for the central and northern Rockies.

Expect the weather pattern to change in our favor within the next 10-12 days as the skiing in Vail and The Beav' will be relatively plain. Perfect for those of you interested in Olympic Games in Canada as Vail will see at least 5 locals vying for hardware, if Lindsey Vonn's injury can heal.

Finally, while skiing this weekend or watching the Games, Vail, and the United States lost a true hero Monday as Jimmy Huega passed away at the age of 66.

Take a moment this weekend to remember the courage and passion Jimmy had for skiing and the mountains, pass it on to your family and friends, we are truly lucky to be in this wonderful place.

Enjoy!!


Comment on "Cloudy skies will stay with a little daily snow possible" using the form below