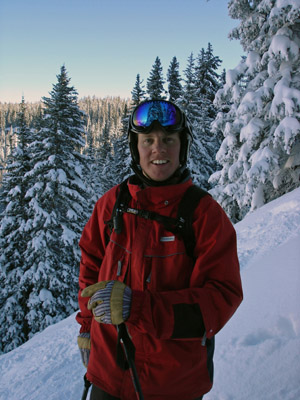 Blog Tools
Comments
PermaLink
Finally some decent conditions and with snow coming just about everywhere in the Centennial State
By Reid Griebling
February 19, 2010 — Light snow is falling down valley as I write, and with good moisture and a strong jet stream over our region, Saturday Feb. 20 should be another good day of snow-riding in the Vail Valley.

A stronger low pressure system moves into the Four Corners area later this afternoon bringing widespread snow over all resort areas of Colorado. This system will begin in the southwest and slowly move northeast, giving the San Juan's the best shot of snow early, but not leaving out the Elk, Park, and Gore mountains.

Look for the central mountains to benefit the most as Crested Butte and Aspen could see well over a foot of snow by Saturday morning.

Vail and Beaver Creek can expect anywhere from 4-8 inches on the ground by Saturday (Feb. 20) morning, with a slight chance of double digit numbers as winds will move in from the west/southwest.

Temps should be seasonal as on mountain highs will be in the 20's with overnight lows in the teens. Winds will again be brisk as this system moves east. Expect winds in the 15-25 mph range, gusts up to 35 over ridge tops.

We should see snow for most of Saturday as clearing skies will arrive by Sunday afternoon (Feb. 21) with colder temps to follow.

And with plenty of snow on the ground from early this week, we finally see some great conditions at both resorts.

Overall a great weekend ahead for the Centennial state as snow should be falling just about everywhere.

Enjoy!!!

Comment on "Finally some decent conditions and with snow coming just about everywhere in the Centennial State" using the form below