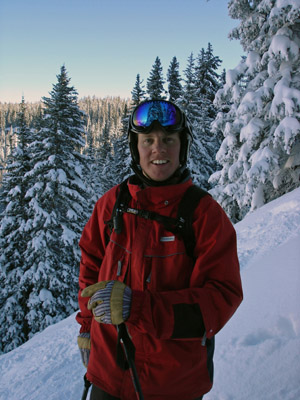 Blog Tools
Comments
PermaLink
Forecast models indicate Vail should have an active March and April
But little snow on the horizon for now
By Reid Griebling
March 2, 2010 — Spring-like weather in the Rockies has arrived with valley temps well in 40s and on-mountain temps in the 30s. As March foxtrots in with clear skies and high pressure building, only the naive will be duped into thinking that tank-tops and road bikes should be dusted off.

As March is normally our snowiest month, winter weather will be seen as soon as Thursday, March 4, as a weak disturbance will move through the Western Slope.

Southwest winds will bring in our next system during the day Thursday with snow showers increasing overnight. This system doesn't seem to have the gusto we're looking for, but the trajectory is favorable for the central and northern mountains.

Expect snow totals to be light (1-3 inches) with a slight chance of favorable dynamics to give some areas more than 5 inches.

Tis the season that temperatures will fluctuate dramatically as overnight lows can still reach the teens and single digits, with daytime temps reaching over 50 degrees on the valley floors.

Models do show that we could have a very active March and April, but for now, we'll just settle with warm temps, longer days, and even longer waits at the car wash.

Enjoy!

Comment on "Forecast models indicate Vail should have an active March and April" using the form below