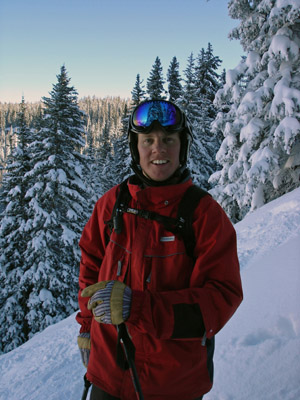 Blog Tools
Comments
PermaLink
El Niņo trends likely to continue, but snow is on the way
By Reid Griebling
March 5, 2010 — First, I would like to thank the staff at Plum TV in Aspen and their show "Top of the Mountain," for having me on set this morning. it was a blast and well worth the early morning drive. It's nice to see the fruits of your labor being squeezed.

We were soured again in Colorado, as a potentially compact and strong storm was shredded by the Wasatch mountains of Utah. Most resorts in Utah saw well over a foot this morning, with Brighton harvesting 20 inches.

As for Colorado, Steamboat led all resorts with a mere four inches; however, we do have a shot of snow beginning late Sunday, March 7, as another low stomps into the region.

This next storm looks to favor the southwest (again), although dynamics look good enough that all resorts should see at least some accumulating snowfall by Monday morning, March 8.

Saturday, March 6, looks like a bluebird day as temps will be mild ahead of the next storm. Look for on-mountain temps for Saturday to be in the low 30s as southwest winds will bring in warmer air with abundant sunshine. Winds will be mild for most of the weekend, but will increase Sunday night into Monday.

Look for Monday morning snow totals to range from 3-6 inches, favoring the Beav'. Again, another typical El Niņo storm as Silverton, Telluride and Taos look to get double-digit snow, with the Front Range also being impacted.

Don't fret friends. March will produce at least one big powder day, and April always seems to surprise us with some snowy cycles. For now, plant those seedlings that spring is almost here, and with it comes the fun neon colors of lemon, lime, and orange.

Enjoy!


Comment on "El Niņo trends likely to continue, but snow is on the way" using the form below