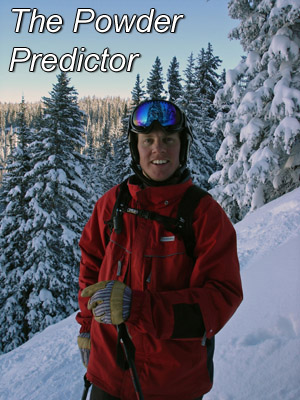 Blog Tools
Comments
PermaLink
Time to get the bikes and clubs out?
By Reid Griebling
March 12, 2010 — A potentially good-looking storm pattern left most Colorado resorts craving more. Another bust.

Very light totals were recorded in the last 72 hours as Copper Mountain, Winter Park and Monarch all made out with around 10 inches. Vail and Beaver Creek rang in a measly 3 inches total, and with high pressure ridging in from the west, sunscreen instead of powder straps will be the norm.

Today, (Friday, March 12) abundant sunshine will raise temps well into the 30s on mountain with down-valley temps pushing the high 40s.

These temps will remain for Saturday, March 13, as cloudy skies will move in Sunday and we'll see another shot for snow. Winds will increase Sunday with the upcoming system, but they will be mild for much of the weekend.

Vail and Beaver Creek could see light totals, again around two to four inches.

As of now, it looks like this next system will impact the southwest, bringing snow to areas like Wolf Creek, Silverton, and Taos. Again, a typical pattern of an above average El Niņo season.

For the northern resorts, it's time to get the bikes and clubs ready, as we may not see significant snow until early April. We'll keep our fingers crossed.

Enjoy!

Comment on "Time to get the bikes and clubs out?" using the form below