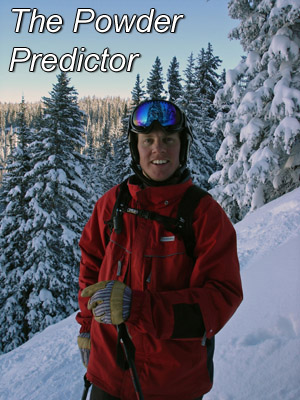 Blog Tools
Comments
PermaLink
Mashed-potato spring has sprung in the Vail Valley
By Reid Griebling
March 16, 2010 — Spring has yet to ... well, spring. But with the recent time change, warm weather and spring break crowds, it sure seems like April already.

Weather this week will be pretty passive as high pressure has taken over the western half of the country, bringing with it calm winds, warm temps and great afternoon skiing.

It happens every year, usually a bit later, but skiing the "mashed potato" snow is here. With temps this whole week reaching well into the 50s down-valley, on-mountain temps should reach the upper 30s, with little wind and plenty of sunshine.

This is the time of year to ski the groomers in the morning and move to the south-facing slopes after noon (think Back Bowls) - maybe throw in a barbecue at P.H.Q. or the favorite Belle's Camp in Blue Sky Basin.

Yes, we may not see much snow for quite some time as the first day of spring arrives Sunday (although we are slated for winter weather this weekend, March 20-22). Ski season will slowly wane into bike, fish and golf season, leaving many pining for one last deep day before we hang up the boards.

Alas, we may not see that day here in the northern and central Rockies as El Niņo has had a firm grip on the snow wand for much of the Western Slope, seeming to forget those spells that cast great amounts of white gold onto our hills.

We may have a chance at one last "great" storm in the coming weeks, but for now it seems that the Ice Queen, Ullr, Saint Eulalia of Meridia, and Old Man Winter have left for their own spring break.

Looks like they all met in the Northeast for some R&R.

Arggh!

Comment on "Mashed-potato spring has sprung in the Vail Valley" using the form below