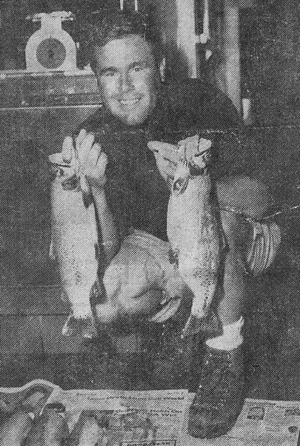 Louie joined Vail ski patrol in 1963 from Aspen Highlands, where he had been patrolling for a number of years. His "Understories" are all the tales from the sixties and seventies during his days as a ski patroller, a carouser, and above all an outdoorsman.
Blog Tools
Comments
PermaLink
The Understories Introduction
By "Louie"
December 30, 2007 — Editor's Note: Welcome to "The Understories," tales from the early days of Vail and Aspen, told from the perspective of an early Vail and Aspen Highlands ski patrolman. Excerpts from The Understories will be added and updated from time to time on this website.


Not quite a year before Pete Seibert's untimely demise I was fortunate enough to have a really nice, one-on-one conversation with him at the Shaw Cancer Center, where I myself was going through a bout with melanoma.


"You know, Pete," I remember saying. "I guess I owe you an apology."


"Oh?" he said.


I explained that we early Vail ski patrolmen truly had the desire to become, and were encouraged to become, the best ski patrol in the nation (if not the whole damn world). We also had the inclination, as a sort of informal competition after clocking out, to be the absolute worst we could possibly be (all in good fun, of course).


Pete smiled that knowing smile, but I surmised it was not necessarily a smile of forgiveness.


Some months later, I believe it was at Charlie Gerbach's wake, I mentioned this same encounter to a guy named "Weed," one of Vail's more notorious bad-boy patrolmen.


"You know, Louie," Weed commented. "I think we accomplished both."


So that's what these Understories are all about. Some would say we were nothing but a bunch of hedonistic, irresponsible, irreverent, undisciplined, naughty, very bad boys who were absolutely hell bent on exhibiting all sorts of outrageous, egregious behavior – and they would be mostly right.


Others might say we were just a bunch of good ol' boys who loved the carefree life, skiing, partying, girls, beer, and a whole assortment of alcoholic beverages. We were completely into the mountain lifestyle, and had copious amounts of enthusiasm and exuberance to go along with it, while at the same time we were in total denial of the outside/real world … and people who said that about us would be, "all right."

Comment on "The Understories Introduction" using the form below