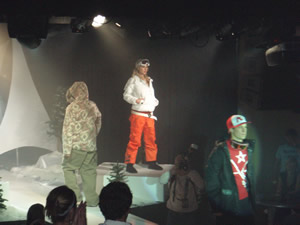 THE MEETING, and annual event in Aspen, features fashion shows, a film festival and tons of parties.
Chris Anthony
Blog Tools
Comments
PermaLink
Taking home some NEPSA hardware at THE MEETING
By Chris Anthony
October 14, 2007 — Hello ski fanatics! Welcome to my second blog.


The season, or at least the preseason leading up to the actually ski season, is filled with events. This past weekend Aspen hosted the 5th annual "THE MEETING", a gathering that takes place over three days and puts on a number of events that include the NEPSA AWARDS.


My short video edited by Jon Stevenson and featuring Warren Miller footage took second, while Mark and Paul Stover, edited by Matt Hobbs, took first. Other highlights included a fashion show, film fest and a ton of parties. Teton Gravity Research presented.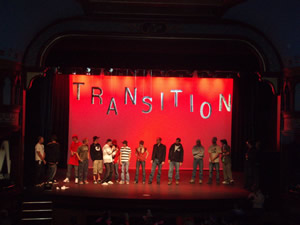 NEPSA Award winners, including second-place finisher Chris Anthony, represent on stage at THE MEETING in Aspen.

Kudos on the TGR film. Most of the young jibbers and some of the old guides were in the house. Tanner Hall, Simon Dumont, Peter Olenick, as well as numerous other industry trendsetters represented. Greg Stump made an appearance as well. Next year, make your way to this event; it is growing every year.


Comment on "Taking home some NEPSA hardware at THE MEETING" using the form below