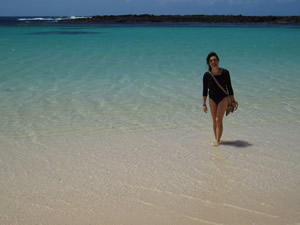 Blog Tools
Comments
PermaLink
Save a buck traveling Euro-style
Consider refining the art of the European package deal
By Andrew Hood
April 16, 2008 — For anyone heading to Europe this mud season, consider buying into one of the all-inclusive package deals that the Euros love more than parliamentary elections and national strikes.


Like most Vailians, I used to cringe at the thought of any type of package tourism. The further off the beaten track the better. But tight work schedules and the ever-increasing costs of searching out affordable yet comfortable accommodation drove me to the dark side of Euro-trash package deals.


My wife and I used to love traveling on a whim, finding funky hotels, B&Bs and rustic inns, but we've found these options harder and harder to secure without hemorrhaging major cash flow. We're too old for youth hostels, but those charming B&Bs that make it onto the covers of Conde Naste break our travel budget these days.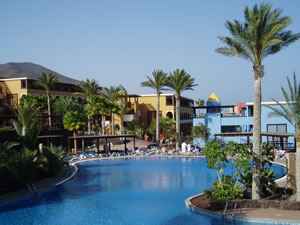 Hotels such as this one in Fuerteventura can be had for surprising rates if you're willing to check out European, all-inclusive package deals.

A few years back, my wife finally convinced me to try a package deal. We chose Menorca, one of Spain's charming Balearic islands, and the price couldn't be beat. The $259 price tag included a round-trip flight from Madrid, a transfer to the hotel, a week's accommodation, and breakfast and dinner each day. We were on our own for drinks and lunch, but the overall positive experience changed my mind.


To get away from the crowds, we rented a car and searched out the island's world-class beaches that dot the still-wild Mediterranean Coast before returning to our hotel each night to gorge on the all-you-can-eat buffet.


Sure, it was one of those horrendous block-style hotels built in the 1980s, but the facilities were adequate, the food more than passable and the affordable package price allowed us to splurge on those postcard-moment romantic dinners down by the port without having to break out the abacus to calculate the damage to our budget.


Since then, we've traveled to Mallorca, Ibiza, Tenerife, Lanzarote, Tunisia and Gran Canaria with half-board package deals. We've never paid more than $500 each for flight, hotel, transfers and meals.


By mixing in a cheap car rental and working in some day trips to get away from the hordes of German and English tourists, it's actually our preferred way to travel when we want to squeeze in an affordable week on the beach somewhere.


When we've gone back to U.S.-style road trips and paid separately for accommodation and meals, it's typically cost us close to double what we would have with a package deal.


If you're heading to Europe, check out travel web pages catering to Europeans and book a trip leaving from some major European capital once you get on this side of the pond. Some of the ones we regularly check from Spain are www.viajar.com, www.ebookers.es and www.rumbo.es. Most have English-language links.


Despite the tanking dollar against the Euro, it's still cheaper to book something in Europe. If you're not comfortable booking online for a foreign country, just head into a travel agency for last-minute deals once you land.


We booked a trip to Fuerteventura, one of Spain's spectacular Canary Islands, with just a week's notice.


As I write this now, I'm sitting on a terrace overlooking the turquoise waters off the Fuerteventura coast. My wife is down there on the beach somewhere, probably pretending to be ignoring the admiring glances of Italian vacationers.


This time I was even induced to make the full leap into Euro tackiness and buy into one of the "all-inclusive" deals.


It's the same as half-board with the additional lunch and all drinks included. Our trip cost 450 euros each, about $675 each with the exchange rate. We've spent maybe $5 on some beers one night down by fishing port and another $20 on a lunch during an all-day excursion, otherwise we've been indulging ourselves on Euro-style comfort food buffets. 


We're in a modern, four-star complex with 500 rooms, three swimming pools, two buffet restaurants, a gym, spa, five bars, all built on terraced gardens on the side of an ancient lava flow overlooking Europe's most spectacular beaches.


There's even open bar until 11 every night. The line gets quite long as the French, Brits, Spaniards and the odd Russian jostle to get that last drink before they start charging.


It's a great way to practice your languages, though I still haven't learned how to say, "back of the line, pal" yet in German.

Comment on "Save a buck traveling Euro-style" using the form below