Letters From Spain
Andrew Hood's Blog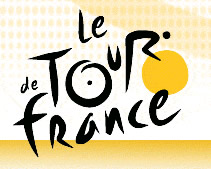 Blog Tools
Comments
Permalink
By Andrew Hood
July 25, 2009 — The monstrous climb up Mont Ventoux in Saturday's dramatic finale didn't have the impact on the GC that race organizers were hoping for.

Spanish climbing specialist Juan Manuel Garate won ahead of Tony Martin out of a breakaway but there wasn't the shakeup in the overall standings as some pundits expected.

"This is a very important win for me. Last year, I rode the Vuelta and the Giro, so i couldn't race the Tour. I came here to help Denis, but he's not at his best after winning the Giro, so I had my chance today. It was very hard on the final climb and there was a lot of headwind. I had to go to the maximum on the final kilometers because we heard that the favorites were closing in on us."

The Schleck brothers did their best to attack up the grueling 22km road to shake out rivals in a vain effort to move Frank Schleck onto the final three, but they couldn't drop the stubborn Lance Armstrong.

The 37-year-old Armstrong trailed across the line just second behind Andy Schleck and Alberto Contador to secure third place in his comeback Tour, an impressive achievement considering he retired from cycling after winning his seventh Tour in 2005.

Contador followed the attacks from second-place rival Andy Schleck to secure overall victory.

"Today was very difficult. Andy Schleck was attacking without mercy, but I only had to follow him, and I was able to do it. Andy is very strong and he revealed it again today. I had a good day and I was able to keep him close," Contador said. "Winning this Tour has been very difficult, much more difficult than it appears from the outside. I was really suffering today, but I knew that every minute that passed, I was that much closer to winning the Tour."


Armstrong started the day third overall and withstood the attacks from the Luxembourg rivals to all but secure third place when the Tour ends Sunday in Paris.

Contador coasted across the line fourth to secure his second career overall victory, with his lead of 4:11 intact to Andy Schleck going into Sunday's final stage down the Champs-Elysees.

Armstrong doggedly resisted the attacks to secure the third and final podium spot, at 5:24 back.

"We are very pleased with the confirmation of Armstrong to finish on the Tour. First and third is not bad for us! It was impressive what Armstrong could do today, but we were confident," Astana sport director Alain Gallopin said. "Arcalis and Verbier were shorter and faster than a climb like Ventoux, so we expected him to be able to fend off the attacks. He's better on the longer climbs like Alpe d'Huez.

Olympic pursuit gold medalist Bradley Wiggins dug deep to keep his fourth place at 6:01 back.

Frank Schleck climbed from sixth to fifth at 6:04 back, with Andreas Kloden slipping to sixth at 6:42.

The 96th Tour concludes Sunday with the final stage into Paris. Watch for a mass sprint with another victory by Mark Cavendish.

Former Vail Daily editor Andrew Hood now lives in Spain and covers cycling. His reports on the 96th Tour de France appeared daily on RealVail.com. Also follow him on twitter at twitter.com/eurohoody.

Submit a comment on "Contador wraps up Tour de France as Armstrong secures third "
---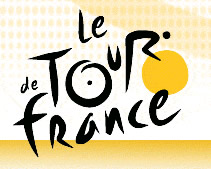 Blog Tools
Comments
Permalink
Armstrong gains four seconds and clings to third
By Andrew Hood
July 24, 2009 — Should the rest of cycling's sprinters go jump off a bridge now that Mark Cavendish can get over the hills and still win a sprint?

Some are wondering out loud if that's a practical option, especially after the British cannonball made it over a steep, second-category climb late in Friday's hot and windy stage down the Rhone Valley and win for the fifth time at the Tour de France this year.

At the ripe age of 24, Cavendish has quickly proven that he's the top dog in the bunch sprints, but his Achilles heel was the hills. Last year, he abandoned both the Giro d'Italia and Tour de France, in part to prepare for the Summer Olympic Games, but also because he couldn't get over the high climbs that are part and parcel of a three-week grand tour.

This year, the leaner and meaner Cavendish lost weight and proved he can get over the hills. He put an exclamation point on that notion with his dramatic victory at Milan-San Remo in March and now he's en route to completing his first grand tour of his career.

On Friday, he proved he's more than a one-trick pony, making it over the steep climb with 16km to go to out-kick an elite, 12-man group into Aubenas to win for the fifth time in this Tour.

"Rabobank probably didn't think I'd get over the climb, that's why they pulled full gas. It was really grim near the top of that climb," said Cavendish, who set a new record for Tour stage victories for British riders with eight. "I set the top of the climb as my finish line and anything after that was a bonus. Having my teammates there isn't going to make me get over the climb but it certainly stops me giving up."

Lance Armstrong finished with the sprinters and actually gained four seconds on his rivals, which will come in handy during Saturday's final battleground on Mont Ventoux.

Armstrong is sitting third overall and is poised to finish on the final podium in Paris if he can hang with the best climbers up Ventoux, one of the most grueling summits in cycling and a mountain that Armstrong has never won.

Alberto Contador (Astana) finished in the second group to retain his 4:11 lead to Andy Schleck (Saxo Bank) with just two stages left.

"It was a very difficult day with a very fast start because a lot of teams didn't have riders represented in the early breakaway," said Contador. "It was also very fast on the climb because a lot of teams wanted to drop Cavendish off the back."

There are four riders separated by just 34 seconds in the dogfight for the final podium spot in Paris.

Despite his improved efforts on the climbs, Cavendish isn't expected to be anywhere near the nose of the peloton when the race ends on the rocky, barren summit.

Former Vail Daily editor Andrew Hood now lives in Spain and covers cycling. His reports on the 96th Tour de France will appear daily on RealVail.com. Also follow him on twitter at twitter.com/eurohoody.


Submit a comment on "British cannonball Cavendish wins again in Tour de France"
---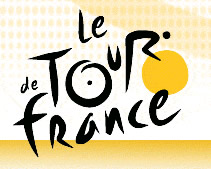 Blog Tools
Comments
Permalink
Armstrong climbs back up onto overall podium ... for now
By Andrew Hood
July 23, 2009 — The strongest man always wins the Tour de France – that's the refrain that's part of racing lore dating back decades.

If there were any remaining doubts about Alberto Contador going into Thursday's decisive time trial, he erased them with a vengeance in the 40.5km power course around Lake Annecy in the shadow of the Alps.

Contador might have snagged the Tour's yellow jersey with thrilling attacks in the Pyrenees and Alps, but he all but secured overall victory with a dominate stage win against the time trial specialists.

"This is a day I will never forget," Contador said. "To win this stage wearing yellow is one of the most important days of my career. I am extremely happy."

Starting last, dressed head-to-toe in yellow, Contador set the fastest times at two intermediate time checks and then hung on to beat Olympic time trial champion Fabian Cancellara (Saxo Bank) by three seconds.

With only three stages left to Paris, Contador takes firm control of the yellow jersey.

He now leads second-place Andy Schleck (Saxo Bank) by 4:11 while Lance Armstrong (Astana) climbed back into third place, now 5:25 back.

Armstrong tried to roar back into contention for victory, but the seven-time Tour champ just doesn't have the same speed he did when he dominated the sport before retiring in 2005.

"I perhaps started too strong. I felt good at first, I felt aero, but there was a tailwind, and everyone felt good," Armstrong said. "I lost too much time on the climb. The motivation was there (to win), but I cannot be satisfied with the result (16th at 1:30). We'll see if I can still finish on the podium."

Contador now only has to avoid trouble in Saturday's penultimate stage up the Mont Ventoux summit to win the Tour for the second time in three years.

"Now I am more comfortable going ahead toward the GC. This stage victory is very important for the overall. I am very tired after the stage, I gave the maximum. It went better than I expected," Contador said. "Ventoux is a hard mountain, it can betray you, but I have confidence the legs will respond."

They've responded in every key stage so far, so it's hard to imagine that Contador's legs can hold up against what many call the hardest climb in France.Former Vail Daily editor Andrew Hood now lives in Spain and covers cycling. His reports on the 96th Tour de France will appear daily on RealVail.com. Also follow him on twitter at twitter.com/eurohoody.

Submit a comment on "Contador confirms he's top dog in Tour de France"
---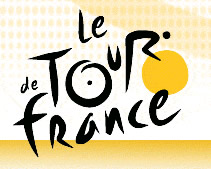 Blog Tools
Comments
Permalink
By Andrew Hood
July 22, 2009 — The brothers Schleck do everything together. The skinny pair train, race and live the crazed lifestyle of being a professional bike racer, joined at the hip.

In the off-season, they hunt in the thick forests near their home in Luxembourg. They win races together on the Saxo Bank team, Frank won Amstel Gold Race and Andy, Liege-Bastogne-Liege.

And when the media comes calling, they insist that the interview is with both brothers present.

On Wednesday, they tried to ride away with the yellow jersey the only way they know how – together.

In the hardest stage of the three-week ride from Monaco to Paris, Andy and Frank Schleck threw down the gauntlet the vertical steeps of the Col du Romme late in the five-climb suffer-fest across the heart of the French Alps.

Frank rode to the stage victory and Andy secured his young rider's white jersey. With the effort, they slotted up with Andy in second and Frank in third.

"I cannot put into words what we did today," Frank said after winning his second career Tour stage. "We are now closer to the podium. Alberto is very strong, but he's human and anything can happen. We will keep attacking."

Their surge dropped everyone, including seven-time champ Lance Armstrong, except Alberto Contador and Astana teammate Andreas Kloden.

The 96th Tour suddenly became four-on-four; with the Schlecks, Contador and Kloden climbing high on the Col du Colombière with 16km to go and Armstrong, chasing with Christian Vande Velde, Bradley Wiggins and Vicenzo Nibali, about two minutes back.

With 2km to go, Contador delivered another surprise – surprising not so much the Schlecks, who could match his pace – but his own teammate.

Contador's surge dropped Kloden, playing right into the hands of the Schlecks. Realizing that Andy and then Frank were marking his wheel, Contador set up, but the damage was done. Kloden was quickly gapped and had no hope of getting back on the wheel.

Contador's attack was soundly criticized by many, who said that the Spanish climber had no reason to attack, especially when the primary victim was his own teammate.

Contador broke one of the cardinal rules of cycling and Astana team boss Johan Bruyneel was less than thrilled by his rider's attitude.

"I told him you don't have to attack to win the Tour de France today, because the difference was there to Wiggins," Bruyneel said after the stage. "It's a bit of a pity that Andreas couldn't hang on, because I think we could have been first, second and third on GC, and instead, we are first, fourth and fifth."

Contador was on the defensive after the stage, saying he was only trying to drop the Schlecks.

"It was too bad (about Kloden). I spoke with Bruyneel about it, who told me to speak with Kloden, and he told me that, yes, attack if I wanted to," Contador said. "I thought that I might be able to go alone or just with Andy, but the only one who stayed behind was Kloden. That's why I decided to stop, to see if he could come back, but in the end, he lost a lot."

Contador defended his yellow jersey, but now he has the Schlecks breathing down his neck instead of having Armstrong and Kloden behind him.

Thursday's time trial at Annecy will likely reshuffle things even more. Armstrong is still within shot of the podium, so it should be a very interesting day.

Former Vail Daily editor Andrew Hood now lives in Spain and covers cycling. His reports on the 96th Tour de France will appear daily on RealVail.com. Also follow him on twitter at twitter.com/eurohoody.

Submit a comment on "Schlecks make their move in Tour de France; bounce Armstrong to fourth"
---
Read More Blog Entries

Next
Last
Blog entry 1 through 4 of 31 total entries
Bloggers Profile and Information