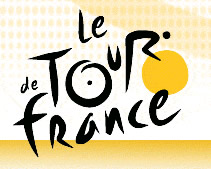 Blog Tools
Comments
PermaLink
British cannonball Cavendish wins again in Tour de France
Armstrong gains four seconds and clings to third
By Andrew Hood
July 24, 2009 — Should the rest of cycling's sprinters go jump off a bridge now that Mark Cavendish can get over the hills and still win a sprint?

Some are wondering out loud if that's a practical option, especially after the British cannonball made it over a steep, second-category climb late in Friday's hot and windy stage down the Rhone Valley and win for the fifth time at the Tour de France this year.

At the ripe age of 24, Cavendish has quickly proven that he's the top dog in the bunch sprints, but his Achilles heel was the hills. Last year, he abandoned both the Giro d'Italia and Tour de France, in part to prepare for the Summer Olympic Games, but also because he couldn't get over the high climbs that are part and parcel of a three-week grand tour.

This year, the leaner and meaner Cavendish lost weight and proved he can get over the hills. He put an exclamation point on that notion with his dramatic victory at Milan-San Remo in March and now he's en route to completing his first grand tour of his career.

On Friday, he proved he's more than a one-trick pony, making it over the steep climb with 16km to go to out-kick an elite, 12-man group into Aubenas to win for the fifth time in this Tour.

"Rabobank probably didn't think I'd get over the climb, that's why they pulled full gas. It was really grim near the top of that climb," said Cavendish, who set a new record for Tour stage victories for British riders with eight. "I set the top of the climb as my finish line and anything after that was a bonus. Having my teammates there isn't going to make me get over the climb but it certainly stops me giving up."

Lance Armstrong finished with the sprinters and actually gained four seconds on his rivals, which will come in handy during Saturday's final battleground on Mont Ventoux.

Armstrong is sitting third overall and is poised to finish on the final podium in Paris if he can hang with the best climbers up Ventoux, one of the most grueling summits in cycling and a mountain that Armstrong has never won.

Alberto Contador (Astana) finished in the second group to retain his 4:11 lead to Andy Schleck (Saxo Bank) with just two stages left.

"It was a very difficult day with a very fast start because a lot of teams didn't have riders represented in the early breakaway," said Contador. "It was also very fast on the climb because a lot of teams wanted to drop Cavendish off the back."

There are four riders separated by just 34 seconds in the dogfight for the final podium spot in Paris.

Despite his improved efforts on the climbs, Cavendish isn't expected to be anywhere near the nose of the peloton when the race ends on the rocky, barren summit.

Former Vail Daily editor Andrew Hood now lives in Spain and covers cycling. His reports on the 96th Tour de France will appear daily on RealVail.com. Also follow him on twitter at twitter.com/eurohoody.


Comment on "British cannonball Cavendish wins again in Tour de France" using the form below