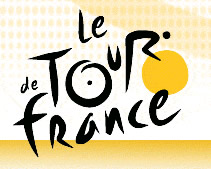 Blog Tools
Comments
PermaLink
Schlecks make their move in Tour de France; bounce Armstrong to fourth
By Andrew Hood
July 22, 2009 — The brothers Schleck do everything together. The skinny pair train, race and live the crazed lifestyle of being a professional bike racer, joined at the hip.

In the off-season, they hunt in the thick forests near their home in Luxembourg. They win races together on the Saxo Bank team, Frank won Amstel Gold Race and Andy, Liege-Bastogne-Liege.

And when the media comes calling, they insist that the interview is with both brothers present.

On Wednesday, they tried to ride away with the yellow jersey the only way they know how – together.

In the hardest stage of the three-week ride from Monaco to Paris, Andy and Frank Schleck threw down the gauntlet the vertical steeps of the Col du Romme late in the five-climb suffer-fest across the heart of the French Alps.

Frank rode to the stage victory and Andy secured his young rider's white jersey. With the effort, they slotted up with Andy in second and Frank in third.

"I cannot put into words what we did today," Frank said after winning his second career Tour stage. "We are now closer to the podium. Alberto is very strong, but he's human and anything can happen. We will keep attacking."

Their surge dropped everyone, including seven-time champ Lance Armstrong, except Alberto Contador and Astana teammate Andreas Kloden.

The 96th Tour suddenly became four-on-four; with the Schlecks, Contador and Kloden climbing high on the Col du Colombière with 16km to go and Armstrong, chasing with Christian Vande Velde, Bradley Wiggins and Vicenzo Nibali, about two minutes back.

With 2km to go, Contador delivered another surprise – surprising not so much the Schlecks, who could match his pace – but his own teammate.

Contador's surge dropped Kloden, playing right into the hands of the Schlecks. Realizing that Andy and then Frank were marking his wheel, Contador set up, but the damage was done. Kloden was quickly gapped and had no hope of getting back on the wheel.

Contador's attack was soundly criticized by many, who said that the Spanish climber had no reason to attack, especially when the primary victim was his own teammate.

Contador broke one of the cardinal rules of cycling and Astana team boss Johan Bruyneel was less than thrilled by his rider's attitude.

"I told him you don't have to attack to win the Tour de France today, because the difference was there to Wiggins," Bruyneel said after the stage. "It's a bit of a pity that Andreas couldn't hang on, because I think we could have been first, second and third on GC, and instead, we are first, fourth and fifth."

Contador was on the defensive after the stage, saying he was only trying to drop the Schlecks.

"It was too bad (about Kloden). I spoke with Bruyneel about it, who told me to speak with Kloden, and he told me that, yes, attack if I wanted to," Contador said. "I thought that I might be able to go alone or just with Andy, but the only one who stayed behind was Kloden. That's why I decided to stop, to see if he could come back, but in the end, he lost a lot."

Contador defended his yellow jersey, but now he has the Schlecks breathing down his neck instead of having Armstrong and Kloden behind him.

Thursday's time trial at Annecy will likely reshuffle things even more. Armstrong is still within shot of the podium, so it should be a very interesting day.

Former Vail Daily editor Andrew Hood now lives in Spain and covers cycling. His reports on the 96th Tour de France will appear daily on RealVail.com. Also follow him on twitter at twitter.com/eurohoody.

Comment on "Schlecks make their move in Tour de France; bounce Armstrong to fourth" using the form below