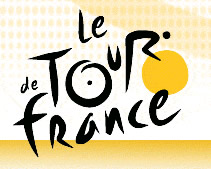 Blog Tools
Comments
PermaLink
Contador wraps up Tour de France as Armstrong secures third
By Andrew Hood
July 25, 2009 — The monstrous climb up Mont Ventoux in Saturday's dramatic finale didn't have the impact on the GC that race organizers were hoping for.

Spanish climbing specialist Juan Manuel Garate won ahead of Tony Martin out of a breakaway but there wasn't the shakeup in the overall standings as some pundits expected.

"This is a very important win for me. Last year, I rode the Vuelta and the Giro, so i couldn't race the Tour. I came here to help Denis, but he's not at his best after winning the Giro, so I had my chance today. It was very hard on the final climb and there was a lot of headwind. I had to go to the maximum on the final kilometers because we heard that the favorites were closing in on us."

The Schleck brothers did their best to attack up the grueling 22km road to shake out rivals in a vain effort to move Frank Schleck onto the final three, but they couldn't drop the stubborn Lance Armstrong.

The 37-year-old Armstrong trailed across the line just second behind Andy Schleck and Alberto Contador to secure third place in his comeback Tour, an impressive achievement considering he retired from cycling after winning his seventh Tour in 2005.

Contador followed the attacks from second-place rival Andy Schleck to secure overall victory.

"Today was very difficult. Andy Schleck was attacking without mercy, but I only had to follow him, and I was able to do it. Andy is very strong and he revealed it again today. I had a good day and I was able to keep him close," Contador said. "Winning this Tour has been very difficult, much more difficult than it appears from the outside. I was really suffering today, but I knew that every minute that passed, I was that much closer to winning the Tour."


Armstrong started the day third overall and withstood the attacks from the Luxembourg rivals to all but secure third place when the Tour ends Sunday in Paris.

Contador coasted across the line fourth to secure his second career overall victory, with his lead of 4:11 intact to Andy Schleck going into Sunday's final stage down the Champs-Elysees.

Armstrong doggedly resisted the attacks to secure the third and final podium spot, at 5:24 back.

"We are very pleased with the confirmation of Armstrong to finish on the Tour. First and third is not bad for us! It was impressive what Armstrong could do today, but we were confident," Astana sport director Alain Gallopin said. "Arcalis and Verbier were shorter and faster than a climb like Ventoux, so we expected him to be able to fend off the attacks. He's better on the longer climbs like Alpe d'Huez.

Olympic pursuit gold medalist Bradley Wiggins dug deep to keep his fourth place at 6:01 back.

Frank Schleck climbed from sixth to fifth at 6:04 back, with Andreas Kloden slipping to sixth at 6:42.

The 96th Tour concludes Sunday with the final stage into Paris. Watch for a mass sprint with another victory by Mark Cavendish.

Former Vail Daily editor Andrew Hood now lives in Spain and covers cycling. His reports on the 96th Tour de France appeared daily on RealVail.com. Also follow him on twitter at twitter.com/eurohoody.

Comment on "Contador wraps up Tour de France as Armstrong secures third " using the form below