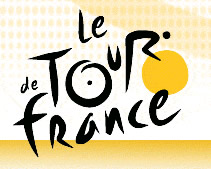 Blog Tools
Comments
PermaLink
Armstrong-Contador duel should divide – and liven up – Tour de France
By Andrew Hood
July 3, 2009 — The Tour de France starts Saturday in glitzy Monaco with typical pomp and fanfare worthy of cycling's biggest race, but this year's edition should see more behind-the-scenes intrigue than a Ken Follett spy novel.

The return of seven-time champion Lance Armstrong after four years of chasing starlettes is creating huge buzz among fans and journalists, but a cloak-and-dagger power struggle with 2007 Tour winner and teammate Alberto Contador could make the 96th one of the most mesmerizing in years.

Armstrong was the undisputed king of the Tour from 1999 to 2005, ruling with an iron fist to win an unprecedented seven consecutive yellow jerseys and absolutely dominating the sport both on and off the bike.

Now 37, Armstrong stunned the cycling world last fall when he announced his return, and now the moment of truth has arrived on whether he can reclaim his crown.

After training most of June at altitude in his new home in Aspen, Armstrong is reportedly in such good shape that most observers expect the hard-driving Texan to defy the naysayers and win for an unparalleled eighth time.

Standing in his way is 25-year-old Contador, who just happens to ride on Armstrong's Astana team.

The whippet-thin Spanish climber was heavily favored to win the Tour for a second time – that is, until Armstrong tipped over the apple cart and announced his comeback.

There's usually only enough room for one sheriff on the nine-man Tour de France squads, but Armstrong and Contador will be fighting not only the rest of the 180-rider field, but each other as well.

The internal power struggle could split the Astana team and perhaps open the door for other rivals to exploit, not to mention make for intriguing watching for fans.

So far, Armstrong is honing his diplomatic skills, announcing he will ride for Contador if his Spanish teammate proves he's stronger.

Publicly, everyone on the stacked Astana team is saying "the road will decide" who the team captain is, and then ride to support them, whoever that may be.

Away from the spotlight, both Armstrong and Contador are playing a high-stakes game of one-upmanship.

Armstrong wants to win another Tour, in part to erase doubts about his legacy that has been sullied by unproven yet persistent allegations that his victories were won on something more than bread and water.

Armstrong is also using the Tour as a platform to reignite his international campaign to eradicate cancer, and some also believe to use it as a launch pad for a possible entrée into politics.

Perhaps more than anything, Armstrong simply missed the excitement of competition and wants another crack at winning before he's simply too old.

If he does manage to win when the Tour ends July 25 in Paris, he would be the oldest Tour winner ever.

Contador, meanwhile, has already made it clear he intends on racing to win and will not defer to Armstrong.

The Spaniard was a surprise winner in 2007, taking the yellow jersey just four days from Paris when race leader Michael Rasmussen was ejected by his team because he missed pre-Tour anti-doping controls.

Contador was prevented from defending his title last year, however, because his Astana team was kept out of the race by Tour organizers, who were making the team pay for doping scandals involving two star riders.

Contador was particularly stung by the snub because he wasn't even on Astana when the dopers were busted in 2007.

The ambitious Contador made up for missing the Tour last year by winning both the Giro d'Italia and the Vuelta a España, cycling's other two three-week tours and joining the elite club of just five cyclists who've won all three of cycling's so-called "grand tours," a feat that the Tour-centric Armstrong never even attempted.

Adding to Contador's motivation is the chance to do what no one could muster in seven years – beat Lance Armstrong.
The potential clash between Armstrong and Contador has the makings of a classic Tour, harkening back to some of the Tour's most memorable battles, when teammates such as Bernard Hinault and Greg Lemond clashed in the 1980s or Gino Bartali and Fausto Coppi in the 1950s.

There's no love lost between the pair, who've barely ridden together since Armstrong joined the Astana team last fall.

Whether the pair becomes arch enemies or brothers in arms remains to be seen.

And if the Tour de France wasn't fascinating enough already.

Former Vail Daily editor Andrew Hood now lives in Spain. He will be covering the 96th Tour de France for RealVail.com. Check back daily for reports and photos.



Comment on "Armstrong-Contador duel should divide – and liven up – Tour de France" using the form below