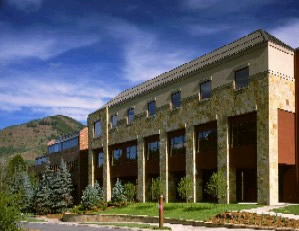 Vail Valley Medical CEO Cassin resigns
By realvail.com
July 11, 2009 — Vail Valley Medical Center Chief Executive Officer John Cassin last week resigned his position to pursue other business endeavors.

VVMC Board of Directors originally recruited Cassin to focus on strategic development and the financial health of VVMC.

"Just over a year ago, we saw a good fit in hiring John as a change agent to focus on VVMC's finance, systems and strategic planning," said Ron Davis, chairman of the board of VVMC.

"In that year, we have made marked improvements in enhancing our senior team with tremendous expertise. We have also made significant progress on many initiatives that we set out to achieve."

For the past six months, VVMC has embarked on an ambitious community research and outreach effort to assess the community's healthcare needs now and into the future. In immediately addressing their findings, the hospital recently announced:

· Plans for a new level 5, ambulance receiving urgent/emergent care facility in Gypsum

· The addition of four private patient rooms at the Vail campus

· Expansion of the emergency department at the Vail campus

· Expansion of outpatient operating capacity at the Shaw Regional Cancer Center campus in Edwards

The short-term additions are estimated to cost between $12 million and $20 million, with roughly half of that amount allocated for the Vail campus.

Effective immediately, the senior team will be leading the day-to-day operations and decisions of VVMC. The team will continue to report to Davis and the nine member volunteer Board of Directors while a search for a CEO is conducted.

Comment on "Vail Valley Medical CEO Cassin resigns" using the form below