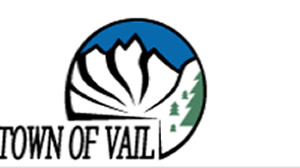 Vail Town Council rejects ballot question to change council terms
By realvail.com
August 26, 2009 — After attempting several approaches to address inconsistencies with the Vail Town Charter as well as certain conflicts with state election laws, the Vail Town Council voted last week to deny approval of an ordinance that would have placed a measure before voters on the Nov. 3 ballot as it relates to council terms and term limit provisions.

In reviewing second reading of the ordinance that would have established the ballot question, council members expressed mixed opinions as to whether the ballot should specify a term limit of three consecutive terms, where the elected official would serve anywhere from six to 12 years depending on election outcomes, versus two consecutive terms, where years of service would be anywhere from four to eight years.

The Town Charter establishes term limits of no more than eight consecutive years. There was also discussion about the merit of retaining two-year terms for the fourth highest finisher in the election.

The Town Charter currently specifies the top three finishers in Vail's municipal elections receive four-year terms, while the fourth-highest finisher receives a two-year term. The intent is to provide for a turnover of the council majority every two years. The Colorado Constitution defines terms as four years and states that elected officials may not serve more than two consecutive four-year terms in office.

The discrepancy had resulted in the town's request for a legal opinion which advised that town council members who are approaching term limits would be eligible to serve four-year terms if re-elected.

The Town Council had until Aug. 18 to approve the matter for the Nov. 3 ballot in which four of the seven town council seats will be up for election.

Comment on "Vail Town Council rejects ballot question to change council terms" using the form below