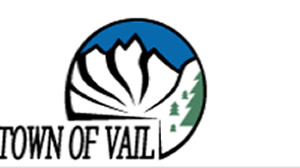 9 candidates, including 3 incumbents, running for 4 Vail Town Council seats Nov. 3
By realvail.com
October 4, 2009 — As of the Oct. 2 filing deadline, the Vail Town Clerk received nomination petitions from nine candidates, including three incumbents, who filed to run for the four open Vail Town Council seats in the Nov. 3 election.

The Vail Town Clerk's office has validated the nomination petitions received from the nine candidates. Eligibility requirements include being a U.S. citizen, a registered Vail voter, a resident of Vail for two years immediately preceding the election and completion of a minimum of 10 valid signatures from registered voters on their nomination petition.

The candidates who filed petitions by the deadline are (in alphabetical order):

• Michael Charles
• Kerry Donovan
• Kevin R. Foley
• Mark Gordon
• Ludwig (Ludi) Kurz
• Buddy Lazier
• Kim Newbury
• Scott Proper
• Susie Tjossem

Foley, Gordon and Newbury are incumbents. Ballot order will be determined when the Town Clerk's office will draw names at 9 a.m. Oct. 5 in the Municipal Building.

Vail voters will be using two ballots in two different elections this season. The regular Town of Vail municipal election will be an at-the-polls format with voting will take place from 7 a.m. to 7 p.m. at the Town of Vail Municipal Building, 75 S. Frontage Road. Residents have until Oct. 5 to register to vote.

The walk-in/mail-in (absentee) ballot process begins Oct. 22; Oct. 30 is the last day to request an absentee ballot or vote walk-in/mail-in (absentee). Requests for mail-in (absentee) ballots are now being taken by the Town Clerk's office.

You must complete a mail-in (absentee) ballot request form with full name, date of birth, physical residence, mailing address for the ballot and signature of the applicant. The form is available for download on the town's web site at vailgov.com.

Forms are also available for pick up at the municipal offices or upon request by e-mail or fax from the Town Clerk's Office, 75 S. Frontage Rd., Vail, CO, 81657. Call (970) 479-2136 for more information.

A mail-in ballot for voters in Vail and Eagle County will be used to elect school board members and to consider an energy-related local improvement district. No state election issues are being brought before voters this year.

Ballots will be mailed to all registered voters between Oct. 13 and Oct. 30, and must be must be returned to the Eagle County Clerk and Recorder's office no later than 7 p.m. Nov. 3. For more information, call the Eagle County Clerk and Recorder's office at (970) 328-8710.


Comment on "9 candidates, including 3 incumbents, running for 4 Vail Town Council seats Nov. 3" using the form below