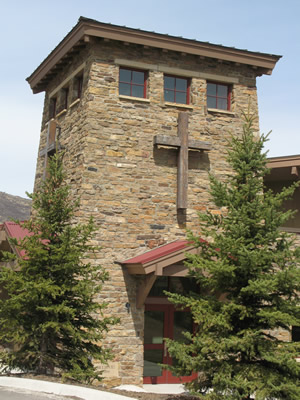 Vail Christian High School board buys back bonds, rescues next school year
By realvail.com
April 16, 2010 — The board of Vail Christian High School recently negotiated the repurchase of $12 million in bonds, likely securing the long-term survival of the Edwards school.

After meeting with bond holder representatives in New York on Thursday, school officials reached an agreement to repurchase and retire the outstanding bonds. The VCHS board of directors feels the buy-back of the school's $12 million in debt will secure the schools long term survival.

"We were able to raise the cash due to overwhelming support from community, inside and outside donors, local church groups, parents and students," VCHS board chairman Randy Lowe said. "The school is hugely important to the community with its exceptional quality of programs - that's why the parents and students have worked relentlessly to find some way to save the school."

The school is now actively recruiting new students. School officials believe they will be able to retain 90 percent of the current students and teachers. A formal announcement was scheduled for Friday, with an ongoing schedule of open houses planned for all potential students and new programs to be implemented in the next school year.

"Wow what a relief; we've had outstanding academic success thus far, but we've had to hold back some new exciting new programs. We can't wait to announce these next week," headmaster Jeremy Lowe said.

"VCHS created an accelerated program to fit our son's needs, enabling him to complete three years of math this year. We're so pleased to have this school option remain in the valley," said VCHS parent Gary Mesch.

Vail Christian High School is a co-ed school of academic excellence that offers a four-year college-preparatory program. All students have classroom access to laptop computers to prepare them for a future in an increasingly technological world.

Working with the home, Vail Christian prides itself on being an extension of every family. The small size of the school and the low teacher to student ratio ensure consistent individual attention for each student during their formative years.

• Vail Christian High School was established in 1998.

• Vail Christian H.S. is a fully accredited college preparatory school by NCA (North Central Association) and is a member of ACSI (Association of Christian Schools International).

• 63 percent of juniors and seniors participate in Advanced Placement (AP) courses.

• 50 percent of staff holds advanced degrees.

• Student to teacher ratio is 5 to 1 with an average class size of 11 students.

• On average, more than 92 percent of all VCHS graduates matriculate into four year colleges or universities.

• The 24 students of the Class of 2008 received more than $300,000 in merit scholarships from a wide range of colleges and universities throughout the country.

• For the past five years students' composite and subject area ACT scores have rated above the state average.

• Science students partner with government agencies to conduct student led research on local environmental issues and compete annually in state and national competitions.

• 80 percent of VCHS students participate in interscholastic athletics.

• Athletic teams from VCHS have been named the CHSAA All-State Academic Team Champions in Class 1A:

• VCHS students serve others locally and internationally for more than 5,000 hours each year. This includes mission trips and the many service opportunities year-round.

Comment on "Vail Christian High School board buys back bonds, rescues next school year" using the form below