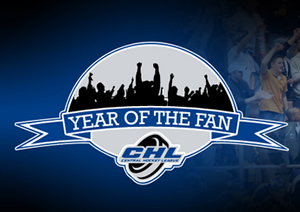 Dallas developer eyes new arena, hockey team in Vail Valley
Central Hockey League squad in Eagle County would be state's third
By realvail.com
July 17, 2008 — Open Hospitality Partners (OHP), a Dallas-based company trying to redevelop Vail's Lionshead Parking Structure with hotels, stores and condos, has entered into an agreement to bring a Central Hockey League (CHL) franchise to Eagle County in the next several years.

The CHL, in conjunction with Global Entertainment Corporation, has signed a letter of intent with OHP, which will be working with the community to construct a new multi-purpose event center for the team, according to a release.

"As we continually evaluate what is missing in this community that we passionately care about, it is very evident that Eagle County needs a large modern, multi-purpose facility that will not only offer much-needed ice time but a venue for concerts and other large-scale events," said OHP principal Mark Masinter, who has vacationed and skied in Vail for years and now owns a home here.

"One way to bring a project of this magnitude to fruition is to provide content, and I can't think of a better way to do that than partnering with the Central Hockey League and bringing a hockey team to the mountains."

The CHL, entering its 17th season with 16 teams in nine states, currently has two teams in Colorado -- the Colorado Eagles in Northern Colorado and the Rocky Mountain Rage in Broomfield. While not a minor league of the National Hockey League, some CHL teams are affiliated with NHL franchises.

"We have had great success in Colorado and feel the Vail Valley would be a perfect fit for a third CHL team in the state," said Rick Kozuback, President and CEO of Global Entertainment Corporation, which operates the CHL through one of its subsidiary companies. "We will work diligently with the community at large towards an event center and are looking forward to CHL hockey coming to the area."

The Vail community has been big supporters of hockey in recent years with the Dallas Stars, Montreal Canadiens, St. Louis Blues and Pittsburgh Penguins all calling the area home for pre-season training camps. The NHL clubs, along with a Junior 'A' hockey team, all practiced and played in Dobson Ice Arena, which was built nearly 30 years ago.

"We're excited to begin planning a world-class, 4,500-to-5,000-person capacity arena that will provide increased ice time for the area's talented kids, an amazing concert venue and professional hockey," said Masinter. "I think this facility will be a tremendous community benefit for both residents and visitors."

OHP is reportedly talking to several different towns, as well as discussing the redevelopment of Dobson Ice Arena in Vail.


Comment on "Dallas developer eyes new arena, hockey team in Vail Valley" using the form below