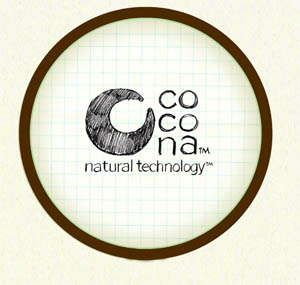 The Boulder-based Cocona company is taking quick-dry clothing to whole new levels. See their website at www.coconafabrics.com.
Courtesy Cocona Inc
coconafabrics.com
Forget Nike CoolMax: try Colorado's own Cocona quick-dry clothing
By Tom Boyd
July 23, 2008 — Virtually every jogger, runner, mountain biker, or outdoorsman in the Vail Valley has tried out a quick-dry shirt somewhere along the line, or at least has seen quick-dry pants, kayak gear, golf gear, rafting gear, and the like somewhere along the line.

These relatively new materials are lighter, more comfortable, and they dry more quickly. But, to be blunt, they often reek to high heaven after a workout – much more so than cotton and some other materials. There are some other issues: Wash these products more than a few times, and the spray-on quick-dry chemicals begin to disintegrate, leaving behind your basic shirt, or pair of pants, etc.

Coconuts, it seems, hold the solutions to these problems.

We're all familiar with the practice of using coconuts as clothing, but bras on hula girls are one thing, and high-tech, quick-dry clothing is another.

A Boulder-based company has taken coconut shells and some something remarkable with them – so remarkable, in fact, that some are heralding their product as the most important advancement in textiles since Gore-Tex.

Boulder's Cocona, Inc., has found a technology which allows a new life for the huge amount of Coconut waste products from the food industry, which would otherwise be on its way to the landfill. The coconut's outer shells are turned into activated carbon, and activated carbon makes for a very unique, very useful textile when woven together with other materials.

Cocona's Dr. Gregory Haggquist found a way to interweave activated carbon into a fibrous material, and the results were impressive enough for Fairhaven Capital, a leading capital investment firm in Boston, to call it, "the most exciting new fabric and film technology to come along since Gore-Tex®."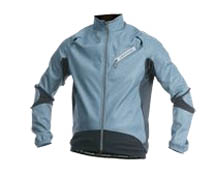 This Cannondale jersey is just one of hundreds of examples of clothing and material which employs Cocona's technology. Other clients include Levi's Dockers, Patagonia, Izod, and GoLite, Tehama, Cutter & Buck, and Insport, among more than a growing list of more than 40 other textile companies.

The coconut explosion began with a small, core group. About four years ago, Cocona was a company essentially comprised of Haggquist (who invented the Coconut-based fiber called Cocona), Brad Poorman and company founder Tom Kallish. The company was soon joined by Jon Erb in marketing and a who's-who group for its board of directors. In the short time since those three merged to form the company, they've already managed to bring their products to over 40 textile, clothing, and equipment companies. Everyone from Patagonia to Tehama, Woolrich to Ping, Cannondale to Cutter & Buck, are using Cocona to make better apparel.

Erb remembers getting a call from Brad Poorman, who had left Outlast Technologies to become president of the upstart Cocona company.

"I remember thinking, 'here we go again,'" laughs Erb, who now serves as a Principal and Chief Marketing Officer of Cocona. "But Brad sent me out a couple of sample products. I took these products and tried them out against similar products, and after three days I was amazed."

"That's when I said, 'I'm in,'" recalled Erb.

RealVail's own testing has shown Erb to be correct. Our test of Cocona shirts vs Nike Cool Max gave us very conclusive, very odiferous evidence that Cocona is the superior product. While Nike's shirts are comparable in comfort and feel, Cocona's smelled much better and, it seems, dried more quickly.

"Our product dries more quickly everywhere, and that includes in your drier," Kallish said. "And that, in turn, results in lower energy use as well as tremendous savings."

So, not all quick-dry clothing is cut from the same cloth. Cocona says their patented technology has been shown to dry faster, outlast, and stay more environmentally-friendly than its competitor's similar products. As a small, Boulder-based company, they may be fighting against some of the biggest boys on the block – but at least they'll stay dry and smell clean as they sweat their way to the top.

A version of this article appeared in the summer edition of Rocky Mountain Golf Magazine.


1 Comment on "Forget Nike CoolMax: try Colorado's own Cocona quick-dry clothing"