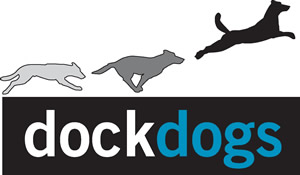 DockDogs deal means Teva Games in Vail will feature highest-flying hounds in the world
By realvail.com
May 11, 2009 — The annual Teva Mountain Games has gone to the dogs, or at least to the leading canine competition organizer in the U.S., as the Vail Valley Foundation recently announced a multi-year agreement through 2011 with Medina, Ohio-based DockDogs.

Established in 1999-2000, DockDogs is the independent governing and sanctioning body for regional, national and international dock jumping performance sport for dogs, charged with responsibilities including establishing rules and standards, records and tracks, along with promoting the growth of the sport.

"We are extremely excited about our partnership with DockDogs," said Michael Imhof, Vice President of Sales and Operations for the Vail Valley Foundation. "This alignment ensures not only continued and significant growth for the Eukanuba DockDogs competition, presented by Cabela's at the Teva Mountain Games, but it also provides incremental exposure for the Mountain Games throughout all of DockDogs' events in this country. This relationship represents a solid brand fit for the event, its athletes and its spectators. It is a true win-win situation."

In addition to presiding over the Eukanuba DockDogs competition, presented by Cabela's at the Teva Mountain Games, DockDogs has also designated the Mountain Games as one of several U.S.-based zone championships, which will serve as an annual qualifying event for the DockDogs World Championships, beginning in 2010.

Competitions for diving dogs first entered the national spotlight in 2000, the inaugural year of ESPN's Great Outdoor Games. Promoted as a "filler" event and not expected to be very popular, the spectators for Big Air Dogs began to number in the thousands and traffic for the event shut down a number of square city blocks.

The competition proved to be both easy to understand and exciting. Simply put, the dog with the longest leap off the end of the dock wins. Statistics show that 56 percent of DockDogs athletes are of the retriever breed, but any and all breeds or mix are welcome.

The 2009 Teva Mountain Games are slated for June 4-7 in Vail, Colorado, with eight waves of Big Air®, Speed Retrieve™, and Extreme Vertical™ of the Eukanuba DockDogs competition, presented by Cabela's along with Amateur, Semi-Pro and Pro Finals spread throughout June 5-7. All Eukanuba DockDogs events, presented by Cabela's will take place at Golden Peak. Owners can register their athletes online at www.dockdogs.com.

The Teva Mountain Games is the nation's largest celebration of mountain sport, lifestyle and culture featuring the top professional and amateur athletes from around the world.

The environmentally-friendly adventure sporting event hosts up to 2,500 professional and amateur outdoor athletes, with an estimated 35,000 spectators. Athletes converge on Vail's mountains and rivers to compete in seven sports and 21 disciplines for over $100,000 in prize money.

In addition to the Eukanuba DockDogs competition, presented by Cabela's, events include kayaking, rafting, mountain biking, road cycling, World Cup and amateur climbing, fly-fishing, trail running and multi-sport racing.

Along with the outdoor mountain events, the Teva Mountain Games also includes a mountain photography competition, an interactive exhibition and demo area, Gear Town, live music and mountain lifestyle parties.

The 2009 Teva Mountain Games are a project of the Vail Valley Foundation. For more information on DockDogs, visit www.dockdogs.com, while additional information on the Mountain Games can be found at www.tevamountaingames.com.


Comment on "DockDogs deal means Teva Games in Vail will feature highest-flying hounds in the world" using the form below