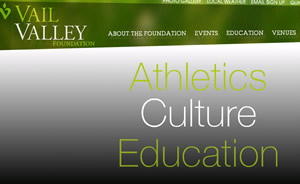 Local athletes Henry, Reeves, Middaugh, Reed receive funding from Vail Valley Athlete Commission
By realvail.com
July 26, 2009 — A quartet of local athletes have received some additional financial assistance in their quest to represent their community in the international arena as the Vail Valley Athlete Commission recently announced its 2009 summer funding.

Mountain bikers Jay Henry and Gretchen Reeves were selected to receive funding from the commission, along with multi-sport athletes Josiah Middaugh and Henry Reed.

International competitions submitted in the funding requests included the Wu Long Mountain Bike Challenge in China, the UCI Mountain Bike Marathon World Championships in Austria, Ironman France, the XTERRA European Championships in Austria and the Abu Dhabi Adventure Challenge in the United Arab Emirates.

"We are very pleased to be able to help play a role in these athletes' efforts to become the best in their sports," said Ceil Folz, president of the Vail Valley Foundation.

"While it might sound glamorous to be able to travel the world and compete, we sometimes forget about the hard work and long hours of training that it took to get to that competition. When these athletes are at those competitions, they are representing our entire community."

Conceived by local resident Pepi Gramshammer and supported by the Vail Valley Foundation, Vail Resorts, the Town of Vail and the Beaver Creek Resort Company, the Vail Valley Athlete Commission is dedicated to providing financial support for individuals competing in an international arena.

To be considered for Vail Valley Athlete Commission funding, a competitor must be a minimum of 15 years of age; participate in international competition, outside of North America; be a resident of the Vail Valley for a minimum of three years and apply as an individual, rather than a team.

The Vail Valley Athlete Commission distributes funding on a biannual basis for summer and winter athletes. Applications for winter funding will be due in September.


Comment on "Local athletes Henry, Reeves, Middaugh, Reed receive funding from Vail Valley Athlete Commission " using the form below