Vail Real Estate
Real estate news and trends for the Vail Valley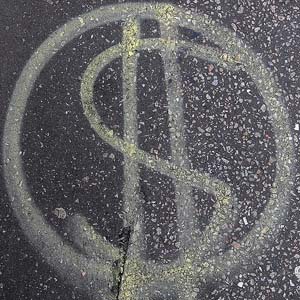 Blog Tools
Comments
Permalink
By Sondra Slappey
May 9, 2009 — The independent Financial Accounting Standards Board decided today that assets on the books of banks can be valued in an "orderly" manner.

According to Reuters, "FASB says the objective of mark-to-market accounting is to set a price that would be received by a bank in an 'orderly' transaction in the current, inactive market."

It says an 'orderly' transaction for accounting purposes does not include the forced liquidation or a distressed sale of an asset."

There is mixed opinion on this ruling but some analysts predict this could help battered bank shares rise as much as 20 percent.

Critics claim this will decrease the transparency of evaluating assets potentially leading to more problems down the road in the troubled asset classes (at least I didn't say toxic). The effect could be very positive for real estate markets as this may help to loosen the credit markets as banks possibly can decrease the necessary reserves if the value of their assets rises feasibly allowing them more money to lend.

Submit a comment on "Positive news in the works for Real Estate market as FASB loosens asset valuation terms"
---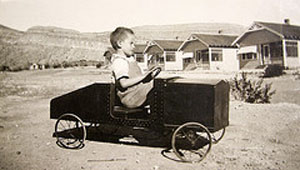 Paying attention to what is actually going "under contract" and what is actually "selling" can reveal clues to Vail Real Estate market trends
Photo courtesy of Flickr
flkr.com
Blog Tools
Comments
Permalink
By Sondra Slappey
March 17, 2009 — Every day I look at the Vail MLS and watch what is going on in our valley in the real estate markets - that's my job.

Lately, I've been paying more attention to what is actually going "under contract" and what is actually "selling" than the hot new listings. It is not uncommon on any given day to see 30 different listings with drastic price reductions. Often, this is accompanied by an email from the listing agent who points out that the price has been reduced another $37,000 on a $2 million dollar listing - BIG DEAL is what I say.

Just today, I saw prices being reduced by up to 20%! The Vail Valley currently has about 2051 active listings for property (commercial, residential and land).

In January of this year, 22 deals closed and 32 transactions closed in February.

My math figures that we have a 76 month supply of inventory or just over 6 years. So, I think the sellers need to get real and offer something unique. This could include a great property at a great price, owner financing or other innovative incentives.

By the way, a Founders garage parking space in Vail Village just closed today for $250,000, so people are still spending money in Vail.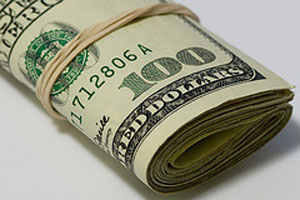 Money rolls for Founder's parking spot in Vail. Things are still moving in the Vail Real Estate market.

First time home buyers (or those not owning in the last three years ) can receive a tax credit in Vail too

Last fall, the Federal Government introduced a financial incentive to prospective first-time homebuyers — an income tax credit of up to $7,500. The rules were simple: you must have been a first-time homebuyer (as defined by not owning a home in the previous three years) and you met certain income restrictions.

The new $8,000 tax credit is available to those who buy between January 1, 2009 and December 1, 2009. It's not a deduction, it's an actual credit. Unlike the $7,500 first-time homebuyer tax credit introduced last summer; this does not need to be repaid.

First timers who qualify can make no more than $75,000 in adjusted gross income if they're single or $150,000 if filing jointly. The maximum tax credit is $8,000 or 10 percent of the sales price of the home, whichever is less. Three years residence in the property are required. As always, check with your accountant for details and be sure to submit IRS form 5405 when you file your taxes.


http://www.investinvail.com



Submit a comment on "Looking for clues in the Vail real estate market"
---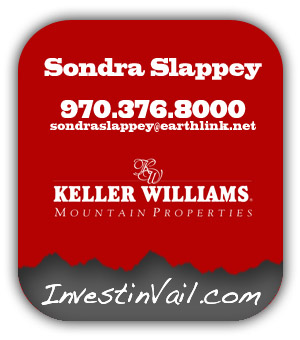 Blog Tools
Comments
Permalink
By Sondra Slappey
March 12, 2009 — The answer is yes, but very selectively, and it is getting ever harder to sniff out a good deal. Homeowners with $500,000 properties and those with $5 million homes are riddled with debt problems and loss of income. The trick is figuring out which ones and who is really ready to make a deal.

According to Barron's (11/24/08) the price of luxury homes (greater than $5 million) is down 20 percent since peaking in 2007 and is expected to drop another 10-15 percent before bottoming out in 2010.

Without further belaboring the dismal economic news and statistics from the last few months or so, we are nearing the worst recession since the Great Depression.

In 2008 the S&P 500 returned a distressing negative 37 percent, wiping out trillions of dollars of paper wealth (which seems to equal real wealth in the minds of many.)

Our resort valley, which has been so immune to the pressures belying the rest of the country or world has finally succumbed to outside influences. Short sales and foreclosures are rising at an alarming pace, and we have even seen absolute auctions taking place in Beaver Creek and Arrowhead.

www.investinvail.com

Submit a comment on "The $1 million dollar question: Is it time to buy real estate in Vail yet?"
---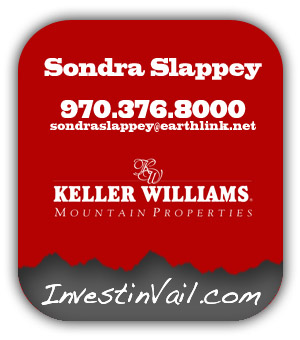 Sondra Slappey writes about Vail Real Estate, Beaver Creek Real Estate, and Vail Valley Real Estate in general, following trends, news, and information about Colorado real estate
Blog Tools
Comments
Permalink
By Sondra Slappey
February 18, 2009 — Since there are fewer buyers looking at properties, what will it take to make your home the No. 1 choice of those searching?

Pricing, condition, marketing and finishes are all controllable variables. Remember, first impressions are LASTING impressions. Do everything you can to make your home stand out and by all means keep it accessible to potential buyers.

Other options include offering owner financing, paying closing costs or buying down the buyer's interest rate.

Call me for more creative strategies and a free market analysis or visit my website at www.investinvail.com.

Submit a comment on "To sell Vail home, be sure it stands out"
---
Read More Blog Entries
Previous
Blog entry 17 through 20 of 20 total entries
Bloggers Profile and Information