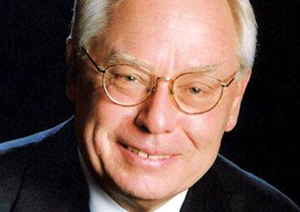 George Gillett

Gillett may be turning toward NASCAR
Liverpool deal to close this week
By Tom Boyd
March 28, 2007 — Editor's Note: Gillett's purchase of a portion of Evernham Motorsports was officially announced Aug. 6, 2007. Click here to read the updated story

Entrepreneur George Gillett Jr. may be looking to add a NASCAR team to his growing sports-related holdings. He recently attended a race with NASCAR team owner Ray Evernham, who is actively looking for a financial partner for his Evernham Motorsports team. He is expected to join Evernham again for a race in Tennessee this weekend, but a spokesperson for Gillett would not confirm that he is involved in negotiations to buy into the team.

Rumors that Gillett is looking to buy into the spectator-friendly auto-racing circuit have come just as Gillett prepares to close a deal which will make him a 50-50 partner in the ownership of the Liverpool FC soccer club, based in England.

That deal, which is expected to close sometime next week, gives Gillett and Dallas-based partner Tom Hicks equal shares of one of the world's most valuable sports teams. The $430.8 million deal includes an agreement to pay off about $89 million of debt and continue efforts to complete a 60,000- seat stadium at Stanley Park.

Gillett currently owns the Montreal Canadiens hockey team, and formerly owned part of the Harlem Globetrotters basketball team. He also owns the Grand Targhee ski resort in Wyoming, and recently orchestrated a management buy-back from existing shareholders for Booth Creek Ski Holdings, which has interests in several ski resorts nationwide.


Comment on "Gillett may be turning toward NASCAR" using the form below