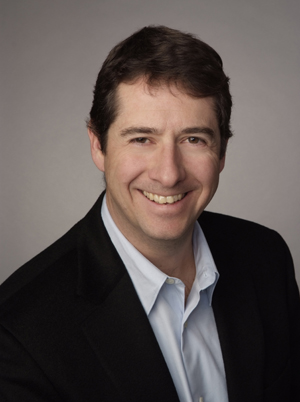 Longtime Vail local returns to run the mountain
Jarnot says two years as a Front Range skier gave him great customer perspective
By David O. Williams
January 22, 2008 — As a freshman at the University of Colorado in the mid-1980s, Chris Jarnot used to help unload buses of eager skiers at Beaver Creek over his holiday break. Now he's returning to the valley he grew up in - this time to run Vail Mountain as its chief operating officer.


In May of 1989, poised to graduate from CU's tourism management program, all Jarnot needed was an internship to finish up his course work. He talked his way into an unpaid stint in the marketing department that summer, and then proceeded to work his way up to senior vice president of sales and marketing for Vail Resorts.


Jarnot, 40, assumed his new position Jan. 8 in a management shakeup that saw former Vail chief operating officer and the president of the company's mountain division, Bill Jensen, jump ship to become CEO of ski industry rival Intrawest, which owns Copper Mountain and Whistler and manages Winter Park.


For Jarnot, the move is a homecoming. He and his wife and three children were about to start building a new house in the Vail Valley in January of 2006 when then-CEO Adam Aron announced he was stepping down. Incoming CEO Rob Katz, a former senior partner at New York investment firm Apollo Management, promptly moved the company's headquarters to Broomfield.

"First of all, it was a big surprise when it happened, but I'm really glad to have made the move with the company down here," Jarnot said recently in a phone interview from Broomfield. "It's been a great experience.


"From a personal level, it's been a great way to remind us of all the things that we love about the valley, and there are thing you realize when get out of the valley that we could be doing better there."


Jarnot adds that every ski executive needs to appreciate the perspective of the customer, something he prided himself in on the marketing side.


"I've always considered myself to be an advocate for the customer in my marketing and sales role, so this is continuing that focus, but on the actual guest experience," Jarnot said. "So many ski resort executives have their skis and gear stored at the edge of the snow and lose track of how difficult it is for the average guest to get here, whether they're driving up and parking in a parking lot or staying in a condo and getting there through our village."


Part of that challenge, Jarnot says, involves providing enough parking, access and pedestrian flow during Vail's ongoing billion-dollar-plus redevelopment. He lauds the completion of such projects as Arrabelle at Vail Square in Lionshead (a new retail, residential, hotel project) and new skier services at the base of the Vista Bahn chairlift in Vail Village.


"Thinking back to three years ago about what was (in Lionshead) and what's there now, it's unbelievably different and better," Jarnot said. "And there's light at the end of the tunnel (as far as construction), and when we get there it's going to be absolutely mind-blowingly cool to have the village that we have and the mountain that we have."


On the mountain, Jarnot says new high-speed quads this season (Chairs 10 and 14) have already improved skier flow, and a new high-speed quad to replace Chair 5 in Sun Down Bowl, slated for the 2009-10 season, will continue that trend.


"I know there is still an argument that (a new Chair 5) will add too much traffic and the Back Bowls snow will get tracked up that much sooner, and I don't think that's legitimate," Jarnot said. "The time has long since come, and most of the snow has been tracked up by mid morning anyway. The wait at the bottom of Chair 5 is not an experience we're going to continue to put our guests through."


Katz says that intimate knowledge of how Vail skis made Jarnot the perfect choice to head up mountain ops.


"It would be hard to find anyone more knowledgeable about everything that Vail stands for than Chris," Katz said. "He has spent a lifetime growing up, recreating and working around Vail Mountain and has a deep understanding of what is so special about the resort."


Jarnot's father moved the family from Detroit to the now-abandoned mining town of Gilman – off the backside of Vail above Minturn – when Chris was six. His father was the typing and business teacher at Battle Mountain High School in Eagle-Vail, and Gilman served as teacher housing back then. Now an EPA Superfund Cleanup Site, Gilman is being eyed for a private ski and golf resort.


4 Comments on "Longtime Vail local returns to run the mountain"