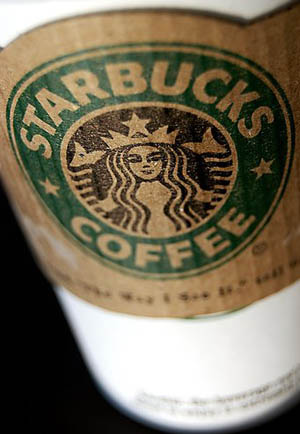 The typical Starbucks v. Mom-and-Pop coffee-house relationship is turbulent, not in the Vail Village.

In war of Starbucks v Little Guy, Vail's Covered Bridge Coffee is the exception
None of Vail Valley's seven Starbucks locations to close after company grinds 600 shops
By Tom Boyd
July 21, 2008 — The typical coffee-house story is as full of dark tannins as the richest of French roasts – but not in the Vail Village, where the relationship between Covered Bridge Coffee and its chain-store rival is cool as an iced latte.

"We actually have a good relationships with that Starbucks," said Covered Bridge Coffee co-owner Kim Hause, who shares ownership duties of the small, locally-owned coffee house with her mom, Becky Magoon.

Nine Starbucks to close in Colorado
- 121 ST & SHERIDAN 12161 SHERIDAN BLVD BROOMFIELD CO
- CONIFER TOWN CENTER 27191 MAIN ST CONIFER CO
- 16TH & WYNKOOP 1750 16TH ST DENVER CO
COLORADO & ALEMDA 320 S COLORADO BLVD DENVER CO
- DENVER NEWSPAPER AGENCY BLDG 101 W COLFAX AVE DENVER CO
- COLFAX & WADSWORTH 1509 WADSWORTH BLVD LAKEWOOD CO
- HWY 119 & MARTIN 15 KEN PRATT BLVD LONGMONT CO
- THE SHOPS AT CENTERRA 5897 SKY POND DR LOVELAND CO
- HWY 34 & DENVER 1385 N DENVER AVE LOVELAND CO
See the complete list by viewing the pdf version
here.
"They come in and have lunch here, and send people here for our breakfast sandwiches, that kind of thing."

In turn, Becky and Kim send their late-afternoon customers to the nearby Starbucks when they close down around 4:30 or 5 each afternoon (Starbucks is open a bit later).

The two stores are located on opposite sides of the Covered Bride in the Vail Village. Covered Bridge Coffee has been a Vail institution for 20 years or more, while the Vail Village Starbucks is a new kid on the block, having opened in the winter of 2003.

Starbucks recently made headlines when it announced plans to close 600 stores nationwide, 70 percent of which were opened after the start of 2006.

More than a few caffeine-addicted fingers have been clicking away at the mouse lately in an effort to find out which, if any, of nearby Starbucks coffee shops are slated to close down. In a recent announcement, Starbucks announced that nine Colorado stores would close, but none of the seven Starbucks in the Vail Valley made the list.

The first Starbucks to open in Eagle County was the Avon Starbucks on Hurd Lane. Since then six other stores have joined the stampede, including stores at the base of Beaver Creek and the one near the Covered Bridge in Vail.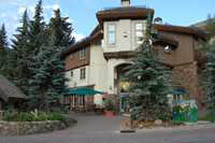 The Vail Village Starbucks opened in the winter of 2003, but has had a positive, rather than negative, impact on the business of nearby Covered Bridge Coffee, owner Kim Hause said.



2 Comments on "In war of Starbucks v Little Guy, Vail's Covered Bridge Coffee is the exception"