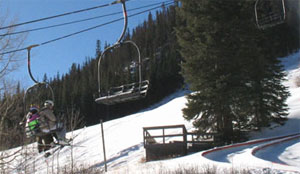 Winter Park is among three Colorado resorts which will feel the effects of job cuts at Intrawest Corp., the Vancouver-based ski area operator.

Intrawest layoffs will affect Copper Mountain, Winter Park, and Steamboat
By Tom Boyd
November 20, 2008 — The economic downturn has officially reached ski country.

Intrawest Corp., the ski-company giant based out of Vancouver, British Columbia, recently announced company-wide job cuts which will affect managers and other ski resort employees in Colorado. Intrawest operates three resorts in Colorado: Copper Mountain, Winter Park, and Steamboat.

The company released the following statement Nov. 19: "Like many companies in North America, Intrawest is not immune in this current economic environment. As such, we are taking the necessary steps to preserve our ability to be competitive and ensure our future success. As part of this process we have taken the difficult step of reducing and realigning our work force. Impacted employees have been offered access to outplacement services to help in their transition. Although these are difficult decisions for us, our vision remains consistent and we are committed to delivering exceptional experiences for our guests, homeowners and employees."

The announcement comes only a month after the company received a $1.7 billion last-minute loan.

Intrawest spokesman Ian Galbraith told the Rocky Mountain News that the cuts would not have any impact on the, "guest experience."

Read more about the announcement on the Rocky Mountain News website.

Comment on "Intrawest layoffs will affect Copper Mountain, Winter Park, and Steamboat" using the form below