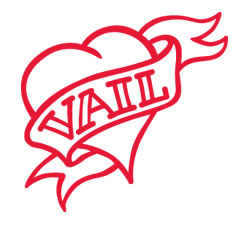 Vail All the Love campaign kicks off food drive Sunday
By realvail.com
February 20, 2009 — The Town of Vail, Vail Mountain and local merchants will host the Vail All The Love Food Drive, beginning Sunday, Feb. 22, in conjunction with The Denver Post, Colorado Ski & Golf, Alice 105.9 FM and King Soopers. The drive will benefit Food Bank of the Rockies and the Vail Valley Salvation Army.

As the Vail All The Love campaign continues to share exclusive offers with the Front Range, local and regional communities are invited to contribute in return to those who are less fortunate. Donors will be registered in a sweepstakes for one of many prizes, including lodging and lift packages and more.

"Food Bank of the Rockies and our member agencies are experiencing unprecedented demand in recent months. On average, we are seeing a 20% increase in the need for food assistance, but some agencies have seen their demand more than double," said Kevin Seggelke, president and CEO of Food Bank of the Rockies.

"Many people are forced to choose between paying for housing, utilities, transportation, medical care or food. More than half the people receiving our food have at least one adult in the household who works full time and nearly half of those receiving our food are children."

From Feb. 22-28, non-perishable food items can be dropped off at any Denver metro area King Soopers store in the Vail All The Love Food Drive donation bins. Or, cash donations can be made at the register; King Soopers card holders will be automatically entered in the sweepstakes when they donate $5, $10, $15 or $20.

Food donations can also be made at Colorado Ski & Golf locations in Aurora, Littleton or Arvada on Friday, Feb. 27, 9 a.m. – 8 p.m. or Saturday, Feb. 28, 9 a.m. – 6 p.m.

In the Vail Valley, volunteers from the Salvation Army will be accepting non-perishable food donations at the top of the Vail Village parking structure from Sunday, Feb. 22 – Tuesday, Feb. 24 from 8 a.m. – 4 p.m.

Those who have donated can log on to www.denverpost.com/travel to enter to win more great prizes from Vail All The Love, including Vail ski weekend packages including lodging and lift tickets for two, a pair of K2 skis and bindings or Vail lift tickets.

"The Vail community has given back to our loyal Front Range and local guests all season long through Vail All The Love, making it easier to visit Vail and enjoy the mountain and town" said Kelli McDonald, Vail Economic Development Manager. "Now it's time to give back to the greater community, particularly to those in need."

Through a custom website and direct mail effort aimed at Front Range consumers earlier this season, Vail All The Love provides substantial savings on lodging from more than 50 lodging properties, as well as savings on Vail Snowsports School lessons, mountain dining venues, and Adventure Ridge activities.

More that 60 participating restaurants, bars, shops, spas and services throughout the Town of Vail are also providing exclusive offers to consumers carrying the Vail All the Love card, making it easier than ever to enjoy Vail this season.

Customers will find all of these offers conveniently listed in the customized web site at www.VailAllTheLove.com. Guests who did not receive the mailing with the Vail All the Love card can obtain the card from their lodging property once they book an overnight stay.



Comment on "Vail All the Love campaign kicks off food drive Sunday" using the form below