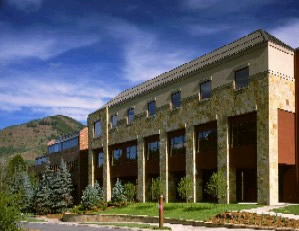 Vail Valley Medical Center CEO Cassin launches plan for facility improvements
By realvail.com
May 3, 2009 — Vail Valley Medical Center President and CEO John Cassin recently announced his initial plan for facility improvements, retention and recruitment of top tier medical professionals and the beginning of strategic planning for a master facility development.

His strategic plan includes provisions for increased medical needs in Eagle County and the demands of destination orthopedic services.

"Technological upgrades, physical constraints and the population expansion to western Eagle County are all being taken into account," Cassin said.

"We contracted Reach Advisors, a Boston-based research firm, to conduct research on the perception of healthcare in Eagle County. The results of the research give us insight into healthcare utilization patterns, demographic changes and the services required to accommodate current and future needs of the patients we serve."

Facility improvements include: expanded surgical capacity in Edwards, private patient rooms and expanded and more efficient clinic and office space for physicians.

Additionally, Cassin will be exploring a reconfiguration and enhancement of VVMC's Emergency Department. These improvements will respond to community needs and increase VVMC's financial performance, Cassin said.

"Our objective in all of these efforts is to yield a sustainable, world-class healthcare system that is better positioned to address the future needs of our patients," Cassin said. "We will focus on making sure that VVMC remains a premier medical provider to everyone who walks through our doors."

Vail Valley Medical Center is a not-for-profit 501(c)(3) organization governed by a board of directors composed of community leaders.



Comment on "Vail Valley Medical Center CEO Cassin launches plan for facility improvements" using the form below