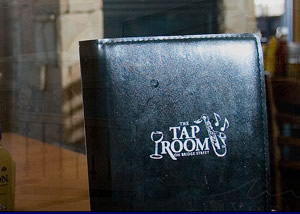 The Tap Room is located 333 Bridge Street in Vail.

Tap Room
By realvail.com
January 12, 2009 — European design and friendly staff welcome tourists and locals alike to the Tap Room located at the top of Bridge Street in Vail.

Pub food, cold beer and creative cocktails are the Tap Room's specialties. Sports fans will especially enjoy every TV tuned to the nail biting last second of a game. A vibrant apres crowd gathers almost every afternoon to enjoy the intimate setting as well as good happy hour deals.

Name: Tap Room
Style: Pub restaurant and bar
Location: 333 Bridge Street
Phone: (970) 479-0500.
Expense rating 1-5: $$$

1 Comment on "Tap Room"