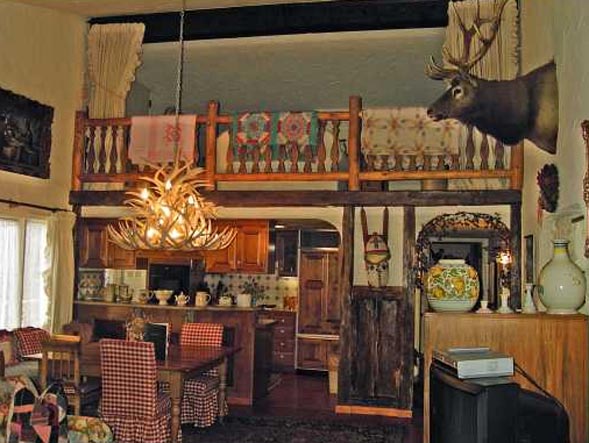 Vail's new dawn has left behind some new relics.

Top four Vail Real Estate buys
By Tom Boyd
January 5, 2009 — It's no secret that times are tough, but picture yourself with the capital to make a strong real estate investment. Or maybe you have the money, but are looking for the right situation, the right kind of property that you can enjoy for years and believe in as a long-term, rock-solid investment all at the same time.

Nobody knows what will happen with our economy, but everyone knows that places like Vail aren't built every day, and the legacy of the people, community, and culture of Vail will be around for a long time to come.

So will the skiing.

In an economy like this, aren't there great bargains to be had?

Well, yes and no. People around the Valley have a savvy sense of Vail's lasting value and lending has frozen up faster than the old East Vail skating rink on a cold December day. Most sellers are holding to their prices, waiting out the storm. Others are dropping prices slowly, waiting out the freeze until they can capitalize on an investment which is, to them, one more line item in a portfolio.

And then there are the few properties which are priced to sell, for one reason or another, which are the top four (not five) best values in Vail real estate right now.

With the help of friends and trusted associates in the real estate business, Sonnenalp's Tyra Rudrud chief among them, these are the four Vail real estate buys RealVail recommends: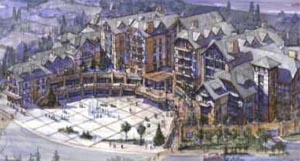 Solaris: Ever since it was a general store with a muddy parking lot, Crossroads has been the true center of town. Now the under-construction Solaris, replete with a skating rink at its center, a bowling alley, movie theater, and luxury apartments from one side to another, will elevate Vail's community meeting place to the level beyond what its founders could have dreamed. Perhaps more than any of the properties mentioned here, an investment in Solaris is an investment in Vail. It will become an icon of the town as recognizable as the clock tower or the Covered Bridge, and though it may take many years to mature, those years can be spent skipping down to the skating rink for a spin, watching the snow cats patrol upward as they groom, knowing that a home always awaits in Vail and that, no matter what, it will retain the kind of value that only comes with being in the absolute center of Vail.

Properties at Solaris are selling for $1600 or $1700 per square foot.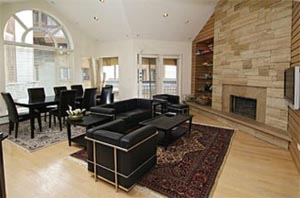 Vail Gateway Plaza Building:
The first building most people see when they arrive in Vail is the Vail Gateway Plaza Building – a fact which undoubtedly did not escape the architect's awareness. Tucked into a corner of this centrally-located building is an apartment within 12 Vail Road … probably the best deal per square foot in the town … but with one catch – the views aren't quite what one would hope when so many beautiful mountains are so close. Location, however, might make up for this one glitch and the architecture and feel of the place is sublime.
The property at 12 Vail Road is listed at $3,720,000.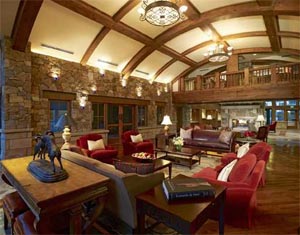 The Vail Plaza Club:
The Plaza has filed for bankruptcy, which is the kind of thing which scares most buyers away … but take a second look to find out why and a smart buyer may discover that the Vail Plaza Club, just next door to the Vail Gateway Plaza, is perhaps one of the most astounding deals available in Vail right now. A little knowledge goes a long way – perhaps all the way to the penthouse suite in the building which is currently the diamond of Vail's "New Dawn."
The property at Vail Plaza Club is listed at $6,500,000.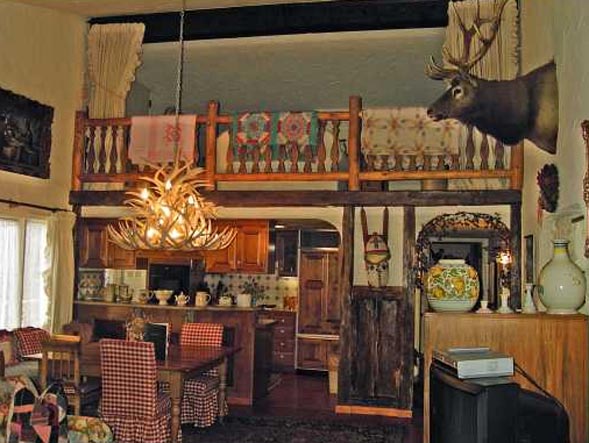 167 Rockledge Road
: A slice of Vail's former self is hidden away in the midst of one of it's most valuable locations. While most skiers head farther down Vail mountain to reach the Village at the base, the residents of Rockledge road are among the handful who can stop, pop off their skis, and walk directly home. Hidden among the burly trees of Vail Mountain, Rockledge has a supremely rustic feel – one which a buyer may want to preserve or leave behind … but it's the land which makes this little ol' cabin perhaps the top steal in the entire Vail Valley right now.
167 Rockledge Road is listed at $4,385,000.

Comment on "Top four Vail Real Estate buys" using the form below