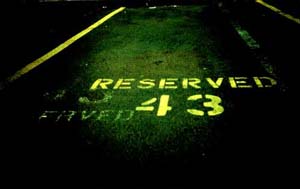 Two parking spaces in Vail, walking distance from the slopes, are available for $165,000 a piece, considered a steal in comparison to other spaces in the Vail Village.

A Vail parking space may be worth its weight in gold, and then some
By Tom Boyd
March 12, 2009 — When Vail Realtor Robby Robinson first came to Vail in the 1960s, ski parking in Vail was free of charge in a slopeside gravel lot. Now Robinson has two heated, indoor parking spaces near the base of Vail Mountain on the market with a price tag of $165,000 each – considered a supreme bargain even in today's sluggish market.

Indeed, deeded parking spaces at Manor Vail (near Golden Peak) and The Vail Founder's parking lot (adjacent to the slopeside Christiania Lodge) are currently listed at prices in the neighborhood of $225,000, $300,000, and even $500,000.

"People who live in Mountain Star or Cordillera, somewhere outside the Village, to ski Vail they have to come into the Village and fight for parking like everyone else," Robinson said. "With this you're guaranteed to park, you don't have to worry about the lot being full – you always have your space."


Robinson said there are two reasons parking spaces have been so attractive to buyers. The first is the easier access to the ski hill, the other is the value of the actual investment. Many of the spaces for sale in Vail and Beaver Creek come full deeded – they are a real estate property investment much like any other.

When the idea was first launched at the Passport club at Golden Peak, parking spaces were offered at about $25,000.

"We all thought that was crazy," Robinson said.

But the spaces sold almost immediately and were selling at quadruple the value within a few years. By 2004, fully-deeded parking spaces at the base of Vail were consistently selling for more than $300,000. Spaces without ownership deeds were selling for $70,000 or more.

The trend caught on in Beaver Creek as well.

Dillon DeMore, an avid skier and Edwards resident, is part of a group which invested in a Beaver Creek parking space in February of 2007.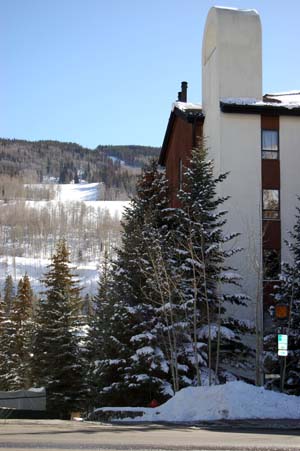 The parking spaces for sale, mentioned in this story, are located beneath the Village Inn Plaza in Vail Village.
By Tom Boyd

"We wanted to make skiing as hassle-free as possible," DeMore said. "That's the idea behind living here."

DeMore and his group use the spot almost every weekend and on weekdays. The convenience is only a part of why he invested in his little slice of Beaver Creek.

"In the 10 years since it came on the market it's gone up to about three times its initial value in 10 years, so a 300 percent appreciation," DeMore said. "Whether we'll see that same appreciation in the next 10 years we don't know, but for it to go up 100 percent or 50 percent – that's still good."

DeMore and his group, however, aren't interested in selling anytime soon – the location is simply too good to give up.


For more about buying parking spaces in Vail, or to learn more about the two spaces available in the Village Inn Plaza, contact Robby Robinson at (970) 477-2153, or visit www.robinsonmitchell.com


Comment on "A Vail parking space may be worth its weight in gold, and then some" using the form below