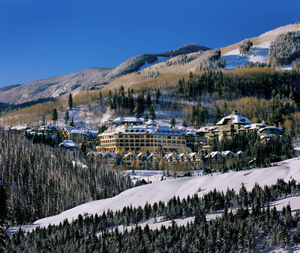 Beaver Creek saw the highest dollar volume of real estate sales in March, with nearly $12 million in sales spread over five transactions.

March sees lowest number of real estate transactions ever recorded in Eagle County
By realvail.com
May 8, 2009 — The good news is the Vail Valley saw the highest total dollar volume of real estate sales of any month so far this year in March, with more than $59.3 million in sales.

The bad news is there were only 44 transactions in March, which is the lowest number of transactions ever recorded.

The average sales price for March was more than $1.3 million, according to an analysis by Land Title Insurance, with three transactions of more $5 million, including an Arrabelle unit that sold for $9.15 million and homes in the Cordillera Valley Club and Village Walk both purchased for $6.1 million.

Properties for under $500,000 have historically seen the most transactions. However, through the first quarter, the price point between $500,000 and $1 million has been the most active, with 33 percent of all transactions, and properties of more than $2 million have accounted for nearly 55 percent of the total dollar volume.

Vail Village has seen the most activity through the first three months of the year (25 transactions) and Eagle is second with 19.

Only four areas out of the 31 areas in Eagle County have 10 or more transactions for the first quarter. Last year there were 13 areas with transactions in the double digits, and in 2007 there were 19 areas in the double digits (Eagle had triple-digit sales through the first quarter).

March highlights:

* Beaver Creek had the most dollar volume with five transactions for a total of $11,953,200.

* Eagle had the most transactions (seven).

* Multi-family homes had a higher average sales price compared to single-family homes by $889.

Comment on "March sees lowest number of real estate transactions ever recorded in Eagle County" using the form below