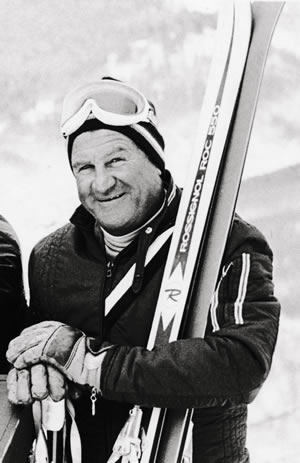 Celebration of the life of 'Sarge' Brown set for Saturday at Ford Amphitheater
By realvail.com
June 17, 2009 — Vail Resorts recently announced the ski company will host a celebration of the the life and legacy of William R. "Sarge" Brown on Saturday, June 20, at 11:30 a.m. at the Gerald R. Ford Amphitheater in Vail.

The service is open to the public, and the community is encouraged to attend.

Brown, who passed away at his home on Sept. 14 at the age of 85, set the bar for perfection in mountain operations through more than 25 years of service as mountain manager for Vail Mountain.

Advances in mountain operations under Brown's supervision, including trail maintenance and snowmaking, have made Vail the premier destination it is today.


Comment on "Celebration of the life of 'Sarge' Brown set for Saturday at Ford Amphitheater" using the form below