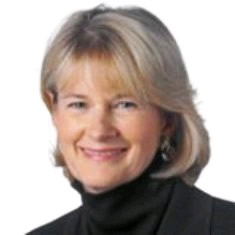 New Vail Valley Medical Center Foundation co-chair Mary Randall.

Randall named co-chair of the Vail Valley Medical Center Foundation
By realvail.com
June 28, 2009 — President of Vail Valley Medical Center's (VVMC) Board of Directors Ron Davis last week announced the appointment of Mary Randall as co-chair of Vail Valley Medical Center Foundation's Board of Directors.

Randall will join Dr. Jack Eck in the co-chair position. Randall, a member of the Vail Valley community for more than 10 years, was formerly president of the Shaw Outreach Team, another volunteer role with VVMC.

"Mary has always been an enthusiastic advocate, supporter and volunteer with the hospital," Davis said. "She was a great president for the SOT [Shaw Outreach Team] and we are thrilled to have her as Co-Chairman of The Foundation board."

While Randall was president, the Shaw Outreach Team's most recent volunteer effort was in raising money to fund the cancer center's new PET/CT scanner, a device that allows radiologists to better diagnose and track the treatment of cancer.

VVMC held a formal ribbon cutting celebration for the new device Friday. Other SOT funded additions to Shaw include Jack's Place, where patients can stay while undergoing cancer treatment.

The Vail Valley Medical Center Foundation oversees the development and capital campaign financing of VVMC as a non-profit organization.

"It's a pleasure to serve in a volunteer role in the Vail Valley," Randall said. "The community here is always quick to donate when there is a legitimate need. I'm excited to lend my services in a new role with the medical center's foundation. The hospital is truly an indispensable institution in this community."

In addition to her volunteer work with VVMC, Randall serves as the president of the Vail and Edwards branches of Millennium Bank. She has spent more than 25 years in the banking business and was with Millennium Bank at its inception, serving as the chief operation officer.

A graduate of Northwestern University, she worked for The Northern Trust Company prior to relocating to the Vail Valley. She is also a trustee of the Vail Mountain School.

1 Comment on "Randall named co-chair of the Vail Valley Medical Center Foundation"