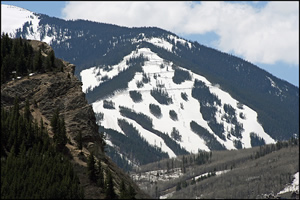 Beaver Creek Resort is home to many high-profile, high-net-worth individuals, and some homeowners worry there is not enough evacuation planning and overall security.
Flickr
Security officials, Beaver Creek residents debate ski country terrorism threat
By David O. Williams
July 24, 2008 — In the world of high-profile mountain resorts in the United States, celebrities and Fortune 500 executives know that Aspen is where you go to be seen and perhaps stalked by the paparazzi and Vail is where you go to relax and recharge in relative obscurity.

The gated resort of Beaver Creek, 10 miles west of Vail, provides an even more off-the-radar venue for pampering and behind-the-scenes public policymaking between spa treatments.

For instance, the conservative confab known as the American Enterprise Institute World Forum, started by the late President Gerald Ford -- Beaver Creek's most famous former resident — brings the likes of Dick Cheney, Newt Gingrich, Paul Wolfowitz and Richard Perle to town each June.

The event includes no public participation and receives almost no media attention, and because of that, and the resort's remote, rural location deep in the Rocky Mountains, Beaver Creek security officials say the resort is at a very low level of risk for a terrorist strike.

"I talk to my FBI people about how much they think we are a target," said Jim Funk, Beaver Creek's director of public safety. "And they don't believe we were a high-end target because we are so rural and because it would be such a little splash if something happened here. The terrorists are looking for the big splash."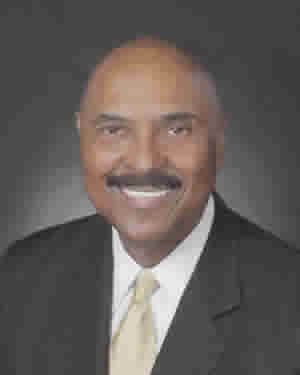 Security expert Larry Wansley, current head of security for the Dallas Cowboys and the former head of global security for American Airlines.


But, a month before the Democratic National Convention is scheduled to kick off in Denver 100 miles to the east, at least one resident of the swank ski resort says that's a misguided sense of security in the post-9/11 world and worries that the resort, because of its wealthy residents and remote location, could be a target of opportunity for terrorists and that it is unprepared for that possibility.

Attorney Suzanne Hoffman-LeBlanc for several years has been pushing the Beaver Creek Resort Co., the quasi-governmental entity that runs the community, to update, adopt and disseminate new emergency evacuation and disaster contingency plans to deal with different worst-case scenarios ranging from a terrorist strike to a massive wildfire.

"As a resident, I don't feel as secure as I should," said Hoffman-LeBlanc, who added it's taken her at least three years to get the resort company to update its plans and circulate it. The draft document is being reviewed by the Beaver Creek Property Owners Association, but she said it's not supposed to be distributed beyond the current board because of the potential for negative publicity.

"They ought to say, 'We don't believe there's a threat, but we're ready in the remote case that something might happen,'" Hoffman-LeBlanc said. "That's a much better position than to just say we're going to pretend the threat's not there because it might turn [tourists] away."

But Funk said Ford's presence since the 1980s and events like the World Forum and World Cup ski racing have led resort officials to work closely with the FBI, State Department, Secret Service and local police to develop game plans for virtually any scenario. Funk said Beaver Creek also has brought in outside consultants on fire mitigation and evacuation planning, but not security.

Larry Wansley, CEO of Infinity Security in Dallas and former head of global security for American Airlines, said he was asked by the homeowners association to prepare a bid for a risk assessment for the resort in 2005 but never heard back.

"You have a community that is comprised of high-net-worth, high-profile individuals that live up there," said Wansley, a former FBI agent who now provides security for the NFL's Dallas Cowboys. "It's an area that's centered on a very popular recreation area and tourism, and if something would befall that area, the impact that it can have on your economy could be devastating."

Wansley said that because he was never asked to prepare a risk assessment evaluation, he can't say just how prepared Beaver Creek is for every contingency, but he does not agree that the resort's remote location makes it a less-tempting target.

"It's foolish to think you're anonymous or invisible because of the geographic location," Wansley said. "And [an attack] would certainly get a lot of media attention if you've got an assembly of all these high-profile, high-net-worth individuals. It's a stretch, but then again, flying airplanes into the World Trade Center would have been considered a stretch prior to 9/11."



1 Comment on "Security officials, Beaver Creek residents debate ski country terrorism threat"