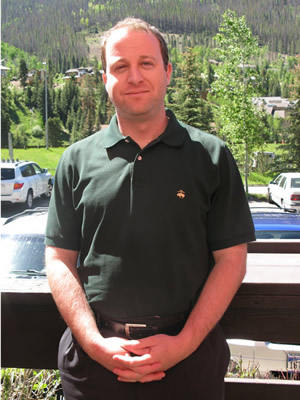 Attack ad targets Polis for 'conservative ideas' on education
By David O. Williams
July 25, 2008 — The first truly negative TV ad of the 2nd Congressional District primary race drew a heated response from the Jared Polis campaign Tuesday, but also raised some interesting differences on education issues between Polis and former state Senate president Joan Fitz-Gerald.

In the Democratic primary battle between former Colorado State Board of Education chairman Polis, Fitz-Gerald and land conservationist Will Shafroth, it's often been tough to find glaring differences on major issues. But in a TV ad that started running Monday, a group called Colorado Counts blasts Polis for pushing for "conservative ideas that undermine public schools."

Specifically, the ad charges that Polis supported school vouchers while serving on the board of education, called for the funding of multiple charter schools and wants to fix the Bush administration's controversial No Child Left Behind policy rather than scrap it altogether.

Asked about the new ad Wednesday, Matthew Moseley of the Fitz-Gerald campaign sent an e-mail detailing evidence of Polis' initial support for a 2003 school voucher bill supported by former Republican Gov. Bill Owens. Moseley cited several articles in which Polis said he later opposed the legislation because it evolved into a voucher bill.

Moseley offered no comment on the attack, refuting a Denver Post report that the Fitz-Gerald camp was distancing itself from the ad. "It's sort of like a Crest commercial. I'm not associating or disassociating myself with it at all. It just is what it is," Moseley said.



Polis campaign manager Robert Becker on Tuesday blasted the ad because of its source, sending out a release tying Colorado Counts to an oil lobbyist. He later corrected the initial release by tying the group to another lobbyist in the same office building.

"It is unfortunate, yet predictable, that Joan Fitz-Gerald's oil lobbyist friends would launch negative attacks against Jared Polis," Becker said in the first release.

In an interview with realvail.com last month, Polis did not discuss vouchers, but did talk about more educational alternatives and rewarding innovation in the public school system, something he said is difficult to achieve.

"The federal government can play a role to encourage innovation by focusing a larger portion of federal education funding on innovative school grants," Polis said, adding dual-language immersion programs in which students learn in both English and Spanish need to be increased.

"I'm a huge fan of dual immersion," Polis said. "You can see in that case our immigrant population as a huge asset because one of the problems here in America with education is we do such a poor job in foreign languages. The vast majority of kids graduate high school without speaking a foreign language, and that's unheard of in Europe."

Asked about the proliferation of charter schools and the criticism that some charter schools encourage white flight by de-emphasizing minority outreach, Polis said charter schools need to be more closely monitored by local school districts.

"You can't blame white flight exclusively on the presence of a charter school. It happens regardless," Polis said. "Charter schools are what communities make of them, so if there's an issue with a specific charter school the school district should do a better job making sure that in that contract they're requiring better outreach to minority communities, more diversity."

And Polis was critical of No Child Left Behind, suggesting several ways to improve it.

"There are a number of problems with no child left behind," Polis said. It's a very negative framework for education nationally. It penalizes the schools that serve the kids and families that need help the most. "It has a very superficial form of accountability in only three areas, and that's all it looks at is kids' test scores in three areas, so you get a narrowing of the curriculum and a focus on the test taking rather than critical thinking and broad-based knowledge."




3 Comments on "Attack ad targets Polis for 'conservative ideas' on education"