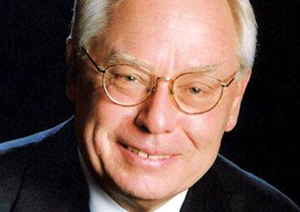 George Gillett, Jr.

It's official: Gillett now NASCAR owner
Vailite ads NASCAR team to list of growing sports assets
By Tom Boyd
August 6, 2007 — Rumors have abounded for months that Vail resident George Gillett, Jr., owner of the Montreal Canadiens and England's Liverpool Football Club, was revved up to join the NASCAR scene by buying part or all of a racing team. See related story by clicking here.


It wasn't until today, however, that his move to join Ray Evernham in the creation of Gillett Evernham Motorsports (GEM) was officially announced.


Gillett, who formerly owned Vail Associates, is now partnered with NASCAR legend Ray Evernham. Evernham will remain a substantial owner and retain the title of Chief Executive Officer (CEO) in the newly formed Evernham Motorsports.


"Racing is in my blood," Gillett said. "It's not often you get to partner with a leader with Ray's reputation, talent and championship legacy."


Gillett's team includes drivers such as Kasey Kahne (No. 9 Dodge Dealers/UAW Dodge Charger), Scott Riggs (No. 10 Valvoline/Stanley Tools Dodge Charger), and Elliott Sadler (No. 19 Dodge Dealers/UAW Dodge Charger in the NASCAR NEXTEL Cup Series).


GEM is looking to benefit from Gillett's existing network of sports and entertainment properties, resorts, auto dealerships and auto franchises offering unique access to sponsors and partners and a powerful global connection.


"It's very exciting for me to deliver to sponsors and fans the opportunity to align with a worldwide sports leader," said Evernham, CEO of GEM. "With the business acumen of the Gillett family and its sports brands, we've greatly expanded our reach. This will allow me to focus on our racing operations and team performance, while the Gillett family will focus on our business operations. It certainly allows us to capitalize on our strengths and position GEM for long-term success both on and off the track."


Gillett's interests include Booth Creek Resort Properties LLC, the owner of ski and golf resorts in North America; Grand Targhee Ski Resort in Wyoming; WorldCast Holdings, a major fishing guide company in Wyoming, Idaho and Montana; Summit Automotive Partners LLC and Vista Automotive Group, owners of 14 dealerships and 27 franchises in the United States; Coleman Natural Foods and Wheat Montana Farms & Bakery.


Evernham was voted the Greatest Crew Chief of All Time in 2006, and spearheaded Dodge's re-entry into NASCAR in 2001. He also earned a pole position in Dodge's debut at the Daytona 500 with driver Bill Elliott. Prior to founding Evernham Motorsports, Evernham served as Jeff Gordon's crew chief, earning three NASCAR NEXTEL Cup championships and 47 wins in just 216 starts.


Comment on "It's official: Gillett now NASCAR owner" using the form below