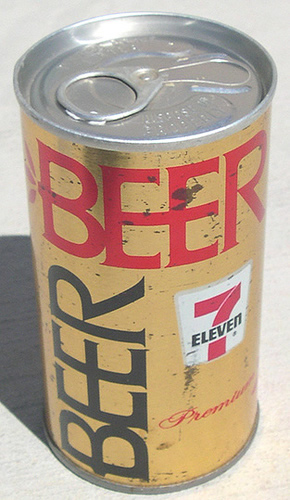 Vail liquor store owner battles strong beer sales in supermarkets, convenience stores
New law could hurt independent liquor retailers, microbrewers
By David O. Williams
February 1, 2009 — Tom Mullen of Eagle-Vail could see 20 years of hard work in the retail liquor business evaporate if the state legislature passes a law allowing full-strength beer to be sold in supermarkets and convenience stores.

Backers of the legislation — H.B. 1192 — sponsored by Sen. Jennifer Veiga, D-Denver, and Rep. Buffie McFadyen, D-Pueblo, argue it's time to roll back the Prohibition-era holdover mandating that only weaker, 3.2-percent-alcohol beer be sold in such stores.

But Mullen, who owns and operates West Vail Liquor Mart, argues the 1,650 independent liquor retailers in Colorado will be devastated by out-of-state corporations controlling the market.

"Creating a business environment that further reduces our choices to cookie-cutter type models is not in the collective interest of our community," said Mullen, who points out that his company contributes to local nonprofits, provides housing for its employees and spends money locally.

"The money I make and the money I spend stays in our valley and in Colorado," he said. "It will be better for this community, in this recessionary climate, if the law does not change, because large corporate expenditures and profits leave the community and Colorado."

Mullen and other independent retailers and microbrewers have the backing of the Colorado Licensed Beverage Association and the Colorado Coalition of Liquor Store Associations, which conducted an economic study indicating that 40 percent of independent liquor stores would be forced to close within three years after losing 70 percent of their beer sales to chain stores.

But supporters of the legislation, including 7-Eleven, Safeway and other major convenience and grocery store chains, say they are losing money because of last year's law allowing Sunday full-strength beer sales and that the independent retailers now have an unfair monopoly.

"Our beer sales have dropped like a rock in a very tough economy," said Sandip Mali, a 7-Eleven franchise owner in Denver and Northglenn.

"We're small businesspeople, just like many liquor store owners, who have invested our life savings in our stores, and all we want to do is compete and serve our customers. It's not so much to ask."

Before the new law allowing liquor stores to be open on Sundays, supermarkets and convenience stores were the only outlets for beer on game day during the National Football League season. Now those stores say their sales have plummeted by two-thirds with liquor stores able to sell full-strength beer on Sundays.

Proponents of the full-strength beer bill have started a Web site called www.getrealbeer.com, and they presented nearly 60,000 signatures of customers demanding the change during a meeting at the state Capitol earlier this week.

But liquor store operators contend the state's economy will suffer through lost jobs, shuttered stores and a decrease in revenues for locally owned businesses.

"The continuing rise in unemployment in Colorado and across the country, and the economic straits with which we are faced, argue in favor of continued support for local jobs and family-owned business," Jeanne M. McEvoy, executive director of the Colorado Licensed Beverage Association, wrote in a letter to lawmakers.

Comment on "Vail liquor store owner battles strong beer sales in supermarkets, convenience stores" using the form below