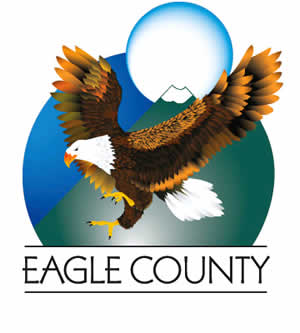 Eagle County seeks citizen input on controversial new logo
Voters are asked to go to county Web site to weigh in on new green logo
By realvail.com
February 13, 2009 — Eagle County is asking citizens to share their opinion on its proposed new logo. An online poll which will allow users to vote for either the controversial new logo or the existing logo will be available on the county Web site from 8 a.m. Feb. 13 until 5 p.m. Feb. 16.

All Eagle County stakeholders are encouraged to view and vote on the logos; the county is requesting participants limit their votes to one per person. The controversy stems from citizens who have questioned the $36,000 expenditure on the new logo in the current economic climate.

According to Kris Friel, communications director for the county, the intended outcome of the effort is to create a brand which represents the spirit of Eagle County and its citizens, as well as bring consistency to the look and feel of county assets.

"Currently, there are at least five logos in use throughout different county departments," said Friel. "The development of additional logos made it apparent the existing eagle was not the best representation of the services Eagle County provides."

In addition, the existing logo is four-color and highly detailed, making it relatively expensive to reproduce. The county has identified a list of potential cost savings that will be realized by moving to a simpler, two-color logo. Examples include embroidered uniform pieces and printed materials.

A series of focus groups, surveys and man-on-the-street interviews were conducted over a six-month period and were used to develop the proposed brand. Data collected ranged from respondents' priorities and values to graphical preferences.

The results included indicators such as 91 percent of respondents believe Eagle County should be an environmental leader and 77 percent voiced a preference for a logo in shades of green and blue. Following a review of the research, the Eagle County Board of Commissioners and county staff were presented several logo concepts and a clear winner was identified.

If adopted, an environmentally responsible roll-out would occur, whereby the new logo would only be utilized as assets are replaced. Research and design of the proposed logo was conducted by GoGo Creative, an Austin, Texas-based firm that specializes in municipal branding. The work was commissioned in 2007 and completed and paid for in 2008.


1 Comment on "Eagle County seeks citizen input on controversial new logo"