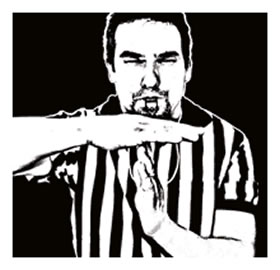 As Final Four rolls on, Obama urged to call timeout on road building in national forests
By David O. Williams
March 20, 2009 — Environmentalists won't allow President Obama to sit on the bench of sports escapism for even a minute without reminding him of his obligations to reject the Bush administration's eight-year full-court press on America's national forests.

In an ad campaign launched Thursday to coincide with the first day of the NCAA's Final Four basketball tournament – a tourney Obama playfully picked the winner of on ESPN Wednesday – the Pew Environment Group called on the president to uphold the hotly debated Roadless Area Conservation Rule.

"Jayhawks and cardinals play here. So do wildcats and wolverines. The road to the national championship? No, our national forests," the television version intones. "Roads through these wild lands bring mining logging and drilling, threatening fish, wildlife and drinking water for millions of Americans."

The TV ads, running today on WUSA-TV (CBS) and cable news programs in the Washington, D.C., metro area, show footage of college hoopsters in action, then shift to Obama himself indulging in his favorite sport.

"President Obama, the ball is in your hands. Give our forests a timeout. Uphold the Roadless Area Conservation Rule. It's a slam-dunk for the environment."

Obama is on record supporting the Clinton administration's 2001 rule protecting 60 million acres of largely untrammeled and undeveloped public lands. The Bush administration suspended that rule within months of taking office, and conflicting federal court rulings have left it in limbo ever since.

The Bush administration instead allowed states to petition for their own roadless rules, with only Colorado and Idaho going down that road. Colorado's roadless rule was being fast-tracked in the waning days of the Bush White House until Gov. Bill Ritter slowed down the process because it's viewed by many environmentalists to be less protective than the 2001 rule.

Now there's a growing call for resolution on a national roadless rule that would ban mining, logging and oil and gas roads in huge swaths of national forest.

The print version of the Pew ads appeared today in Politico and Congress Daily, and the campaign also coincides with letters signed by 25 senators, including both of Colorado's, and 121 members of Congress, calling for Obama to uphold the 2001 rule.

For the record, though, Jayhawks do not live here. It's a mythical bird named for a combo blue jay and sparrow hawk and also a name for Kansans derived from abolitionist guerillas who violently raided neighboring Missouri leading up to and during the Civil War.


Comment on "As Final Four rolls on, Obama urged to call timeout on road building in national forests" using the form below